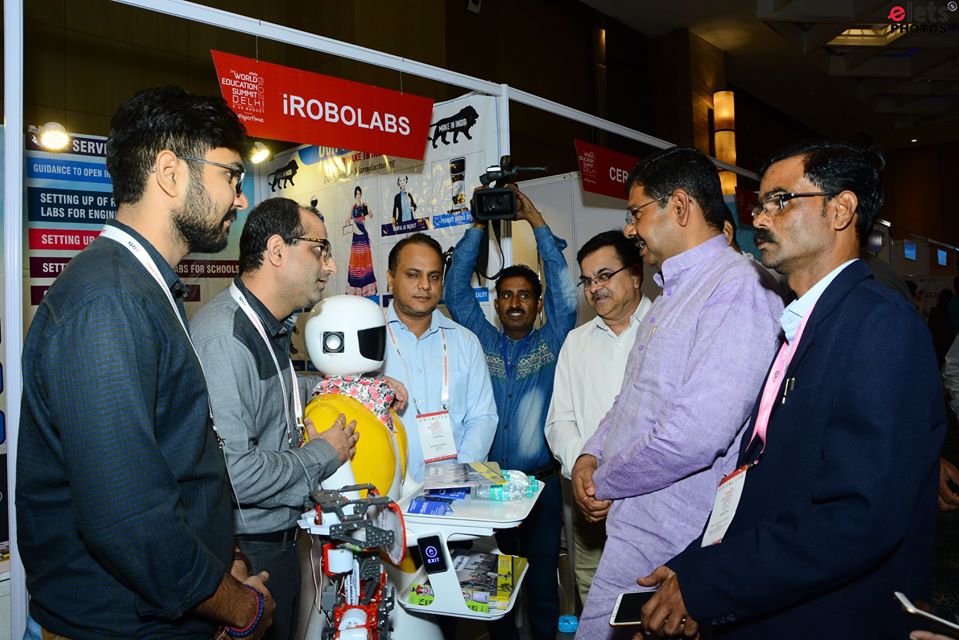 The world education system is going through a major disruption with the growing dominance of technological innovations. Especially in India, the country which is undergoing a major transformation in the education system with the emergence of numerous ed-tech companies and their innovative products and services catering to the education domain.
In this scenario, the 15th edition of World Education Summit, Mumbai, will serve as a mega platform to evoke discussions and deliberations among the key stakeholders on similar lines and foster innovation and creativity in the current education system.

To be held on 21-22 November, 2019, the summit will witness a number of Ed-tech Corporate exhibiting latest technologies and innovations in the presence of key decision-makers including education ministers, government dignitaries and policymakers from regulatory bodies.
Top companies like Coursera, Elsa, Adobe, iRobolabs, CollPoll, Entab, Financepeer, KidZania, Lit Skills, Matific, Skoozo, Tata ClassEdge, Butterfly Edutech, Cerebry,  Grayquest, InCred, Leadsquared, Nexool, OpenDoor, School Handy, Sportz Village School, ViewSonic, WESA, YaruKey, YearbookCanvas, Infinity among many others will showcase the innovative products and services which have a tremendous potential to transform the education sector.

Besides, the industry presentations during the summit highlighted the scope of technology and its effects in the education sector and more participation of corporate for betterment of education landscape.
The  summit will be graced by the presence of Dr Dhan Singh Rawat, Minister of Higher Education, Cooperatives and Dairy Development, Government of Uttarakhand; Temjen Imna Along, Minister for Higher & Technical Education, Government of Nagaland; Thokchom Radheshyam, Minister for Education Labour and Employment, Government of Manipur; Dr Satish Chandra Dwivedi, Minister of State, Basic Education, Government of Uttar Pradesh.
Besides, College/ University Directors and Vice-Chancellors, School Owners and Principals will also leverage the platform to analyse, understand, and share their vision and modern-day practices to bring improvement in the education landscape.
Legacy
Since 2011, World Education Summits have witnessed the confluence of decision makers, influential experts and practitioners linked to education sector from across the world. The summit aims to explore groundbreaking innovations and encourage steps to ensure significant improvements in the global education sector.
The summit, known as India's biggest innovation in education, endeavoures to bring together top decision-makers and on-the-ground practitioners to share insights and collaborate to rethink and figure out a variety of emerging opportunities in the education landscape at present and in future.