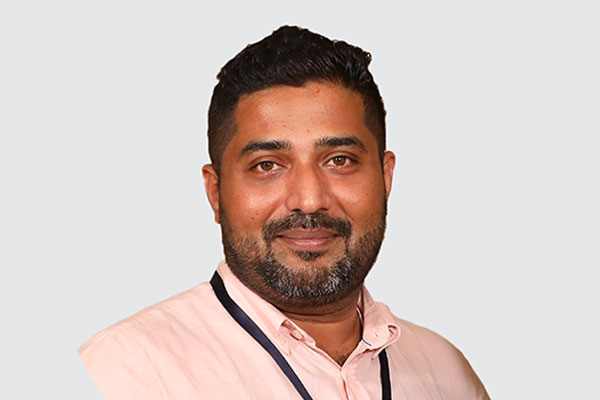 Lit Skills Learning has recently launched its flagship "Project English" and is also partnering with Govt of Telangana, Board of Higher & Intermediate Education for implementing its Teacher Training Programs and Student Enrichment Programs. The key is to deliver world class training programs with effective methodologies says Dr Karthik Narayanan, CEO & Founder, Lit Skills Learning, in conversation with Elets News Network (ENN).
As you strongly believe that English is the gateway to global opportunities, how was your journey in the industry so far? What is the vision of LIT Skills Learning?
During my decade long journey in this industry, I have had some path breaking learnings from the tremendous experiences that I have had, as an educator. I am thoroughly passionate about creating schools that motivate, engage and empower 21st Century Learners for their future. After many successful years of working with leading schools, I wanted to give more back to the society. So I designed a global enterprise to work with schools andschool leaders around the world using 21st Century Leadership behavior, systems thinking, drivers of change, future trends and sustainability tools to create and implement innovative strategic plans to take schools successfully into the future.I founded Lit Skills with a single thought in mind, to provide a greater platform and a simpler approach and methodology to a child in a classroom, which aims to develop the overall english language skills and bridge the gap in learning. We are in pursuit of making products that are accessible and affordable to all.
The vision of our organisation is to ensure that every child in India, especially from the rural sectors, is able to read, write and speak excellent English. We have recently launched our flagship "Project English", an initiative to bring state of the art learning to the Tier 3 & Tier 4 sectors of India, at the 15th World Education Summit 2019, Mumbai – India.
In what ways are you enhancing the skills of a student? How are you bringing skill training and education together to create employable graduates of tomorrow?
"India Passes out 8 crore Graduates in a year and only 7% are fit to be hired.94% of Engineering Graduates are not fit to be hired as they lack the core Skills."This is the biggest burning problem in India today and if the nation needs to be built and advanced in the education sector, especially where technology plays a key role, then the right resources need to be given to teachers and a systematic 'out of the box' methodology has to be implemented for students. By introducing our program, we are trying to deliver the best student experience and assuring the teachers have all the necessary resources for effective teaching outcomes.
Lit Skills Elite Student Enrichment Programs include:
Blended Learning
Online Resources
Assessments & Quiz
Activities & Interactive Entertainment – Video Based using Projector and Speakers
Project Based Learning for Science
Personalised Mentoring and Coaching for every child who is lacking the necessary skills in English Language and much more by imparting the LSRW Skills in the Classroom.
We believe that teachers know their students best. We also believe that when given the right resources to inform and deliver effective differentiated instruction, every student benefit. With an extensive collection of incredibly powerful and flexible curriculum resources, our products fill the gaps identified in various learning environments. Without limiting their creativity, innovation, or individuality, we help teachers to provide the impactful instruction their students need to thrive
Our Signature Products/ Solutions for teachers include:
In house training Programs
Digital Training Programs
Workshops and
Online Video Courses (New) – Developed by Dr. Karthik Narayanan on Effective Leadership Skills for the 21st Century Schools/Teachers and Students.
Online video courses is a new initiative which is been developed by me with my tenure of 10+ and having understood the needs and wants in the classroom from a grass-root level of understanding. The courses are custom made which will suit any teacher working in schools. There are Live Webinars and recorded webinars included in the program.
What are the challenges that Lit Skills faces when it comes to meeting students' expectations?
Challenges are everywhere – Life is full of them. When it comes to educating a child, there are many involved. Every child is special and has their way of learning. The key is to identify and grasp the child's attention in the first ten minutes of the class. Most importantly, it's the love and affection that the child receives from the teacher which will have a lasting impression and it all starts from right there in the classroom.
Entertainment has dominated most aspects of life. In what ways are you combining education and entertainment? Are there any chances of overlapping?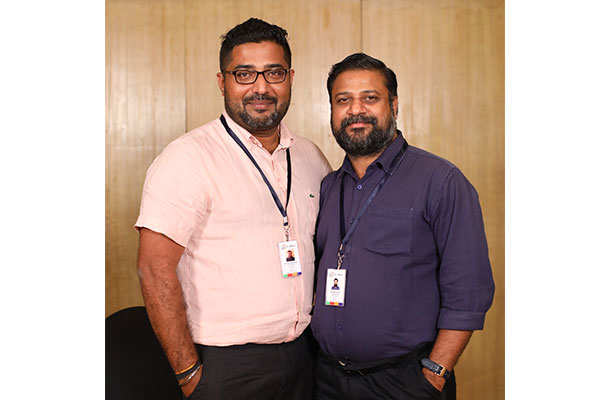 Edu-Tainment (Education through Entertainment) is in the new, when it comes to learning. When education and entertainment intersect, we can enjoy the best of both worlds: rich delights and profound learning.For creative classrooms, a bevy of strategically selected edutainment modules, can offer crucial reinforcement for learning without the burdensome drudgery and drills of conventional classactivities. When we can findwaysforstudentstodeveloplearningcompetenciesthroughplayandgames, there's a better chance they'll be independently motivated to keep learning that skill long after class is over.Lit Skills combines education with entertainment in a measured ratio that keeps the focus primarily on learning the various modules. The child is incentivised moderately, for every effort of successful completion of a module, to keep one appropriately activated for a balanced learning experience. This educational strategy can be too good to improve their intellectual stimulations with gamification aimed at boosting their thinking capability, problem solving and competitive mind set.
Mr Thangaraj Pandian, Chief Advisor & Mentor – Lit Skills Learning, believes that great journeys begin with great people. Always a very transparent and straightforward advisor, his approach is cheerfully lively and lifts up the spirit of the organisation.
What are the innovative strategic plans to take schools successfully into the future?
As an Educator, I am primarily focused on Teacher Training Programs and different methodologies to implement the above ideologies. We have collaborated with ELT – UK for better and effective teacher training programs that can be implemented for rural Indian English medium schools which can bring the best of the teacher and be a lifelong learner.It is always the Human Interference which plays a key role when it comes to learning, in spite of Artificial Intelligence (AI) and Augmented Reality (AR) taking over classrooms today.