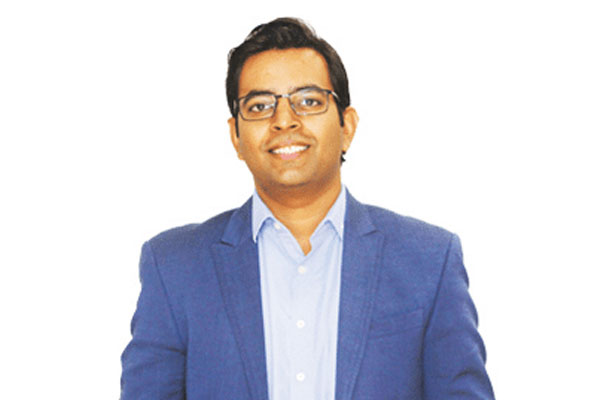 We wanted to develop a platform that could streamline campus workflows and also create an engaging community, says Hemant Sahal, Founder and CEO of the campus management and engagement platform – CollPoll, in a conversation with Elets News Network (ENN).
How did you see the need for a product like CollPoll?

Earlier, when I was consulting within the educational field, I saw that a lot of institutions employed ERPs. However, the problem with ERPs is that they are transactional in nature. They are impersonal and offer rigid solutions that are not easily customisable. That is why we saw the need for CollPoll. We wanted to build a holistic platform that not only offered all the functionalities of an ERP which are required to run an institution, but also the very reason why an education institution is set up – provide a learning community where students, faculty, and staff can engage, collaborate and communicate more efficiently.
Can you share some additional insights on how exactly CollPoll engages with campus stakeholders?
We have developed modules for every function of an institution. Faculty can plan lessons in advance, manage attendance, grade assignments, and do so much more. The administrators can drastically reduce instances of human error by digitising hundreds of workflows within the campus and seamlessly manage critical functions such as admissions and fee payment, among others. Students can register for events, take quizzes, join clubs and chapters, discover jobs or internships and give feedback. And this is just the tip of the iceberg.
What is the one feature that stands out?
Nearly every module that we offer through CollPoll is critical to us. But with our Campus Help Centre (CHC), institutions can digitise thousands of workflows with total ease. From enabling no dues process to hostel services, the feature grows along with the needs of the campus. The CHC also offers a fully digitised grievance redressal system. Users can request leave, avail visitor gate pass and do so much more just by logging onto CollPoll.
What kind of clientele do you work with?
Our clients are spread across the globe including India, Middle East, Africa, and South-East Asia. In India, we work with some of the most reputed educational institutions. Three of our clients have the Institution of Eminence status – OP Jindal Global University, Manipal Academy of Higher Education and KIIT Bhubaneswar. But it's not about resting on our laurels. We directly engage with senior leadership of progressive education institutions without deploying a sales team. We are already in talks with a large number of institutions to deploy CollPoll platform.
Speaking of the future, technologies like Artificial Intelligence (AI) have been shaping many industries. Will such technologies be incorporated onto the CollPoll platform?
Moving forward, one of our main objectives is to continue utilising advanced technologies to further upgrade the scope of what we offer. We plan on employing AI for actions such as smart timetable generation and scheduling examinations, among others. We also want to continue improving the user experience within the platform with use of technologies such as chat-bots and voice-based actions. At CollPoll, we want to continue innovating and enhancing the platform to achieve the vision of an open and connected education system.