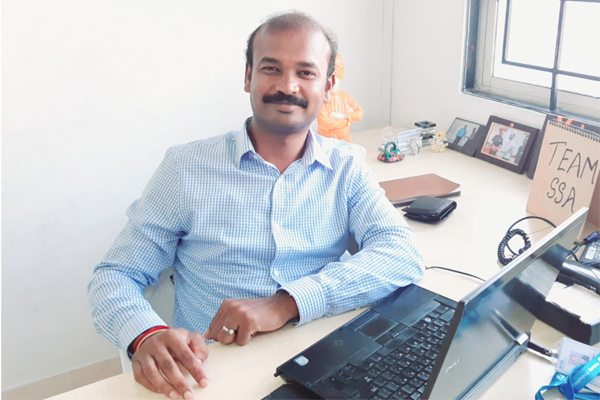 India has become the digital capabilities hub of the world, with around 75 percent of global digital talent present in the country.
We're continually working towards creating new technologies. It's an indisputable fact that currently our world runs and will keep running on computers and workstations. With the current technological upgradations taking place around the world, there are two major branches of technology that are growing at a fast pace – Information Technology and Computer Science.
However, from an academic front, it's difficult for aspirants to choose between these two booming fields. A layman tends to consider Computer Science and Information Technology as the same. In reality, there exists a substantial distinction between them. Each specialty focuses on specific aspects of the domain, and similarly, the career paths within these three areas also vary considerably.
To help you choose a career path that's apt for you and your aspirations, here are the major differences between these fields along with the career paths that each has to offer:
Computer Science (CS)
Definition: Designing and developing processes for creating computer programs, applications, or theories and making them usable. Experts in this field are responsible for testing and writing logic-based codes.
The Computer Science domain consists of more tasks and functions related to software as compared to hardware. Computer Science students learn about various subjects related to software and software development. Professionals in this area deal with computing concepts, database systems, programming languages, and program creation. They usually tend to work alone, rather than with a team.
To develop solutions for computer-related queries, individuals usually need to understand a problem from a theoretical point of view and then work on solving the problem through programming. Computer Science comprises of three major categories:
Designing and building software
Developing efficient processes to resolve questions in computing
Creating more reliable ways to utilize computers.
The field pays particular focus on addressing the challenges in the areas of robotics, digital forensics, and computer vision. An important point to note is that Computer Science is mostly math-focused, and while moving from practical CS to theoretical CS, this dependence intensifies.
Careers in Computer Science (CS)
Computer Science (CS) is a quickly expanding field and is expected to see substantial increases in employment opportunities. Careers in the computer science field for candidates with a Bachelor's degree include Software Engineer, Programmer Analyst, Software Developer, Cognitive Software Developer, etc.
Individuals with a Master's degree can take up job roles such as Computer Scientist, Mobile Applications Developer, Software Developer Engineer (SDE), UNIX System Administrator and more.
After completing a Ph.D. in this field, candidates can pursue career opportunities like Associate/Assistant Professor in The Computer Science Department, Senior Software Engineer, Data Scientist, Software Manager, Principal Machine Learning/Artificial Intelligence Scientist, among others.
Information Technology (IT)
Definition: The applications of computer programs and networks that help solve business intricacies and processes. Most professionals in the IT industry interact with other individuals, whether in-person, via email, or over the phone. Their ultimate goal is assisting others in solving technological problems.
Information Technology (IT) is a moniker to information systems or systems administration. The IT field usually deals with programs that are created to assist in organizing and analyzing data. The area comprises of five major components: software, hardware, network, database, and people. IT professionals are usually proficient in using technologies pertaining to a particular field.
Essential skills required before proceeding into the field include coding, information technology security and safety, analytics, social media, online collaboration, basic picture editing, and managing information on online platforms.
Information Technology (IT) encompasses all the technologies a business uses and how they utilize them. This includes aspects of hardware, software, cloud computing, and computing. Those working in the IT domain find themselves working together with some or all of these components and often communicate directly with the people they're aiding.
Careers in Information Technology (IT)
At each level, from local stores to multinational corporations, businesses are in dire need of Information Technology solutions and professionals. The IT sector in India expanded at a CAGR of 10.71% to US$ 167 billion in FY18 from US$ 74 billion in FY10. It is estimated that the size of the industry will grow to US$ 350 billion by 2025. In the coming years, job opportunities in the IT sector are expected to rise faster than the average growth of other industries. Depending on your level of education, a degree in IT can present a satisfying career arc.
If an individual holds a Bachelor's degree, they become eligible for diverse job profiles such as a Software Developer, IT Technology Consultant, Computer Forensic Analyst, IT Business Analyst, Computer Network Architect. Those who have completed their Master's degree, benefit with more varied job options such as IT Acquisition Specialist, Director Of IT, HIM Analyst/Systems Engineer, and IT Tech Support. If you're armed with a Ph.D., then you can also choose to work as a Senior Systems Engineer, Senior Software Engineer, Meteorologist, Information Systems Engineer, Analytics Manager, and more.
To sum it up, with constantly growing digital capabilities in India, there will always be room for individuals having a knack for learning more about computers and their varied fields. When it comes to choosing between Computer Science and IT, you really can't go wrong because both fields lead to a thriving career profile in advancing industries.