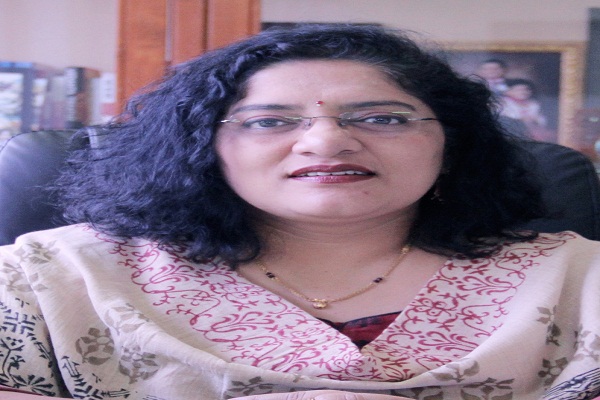 The Covid 19 outbreak is the biggest disruptor in this century. In my opinion, it is 3rd World War only this time all nations are fighting against a virus. Every single person has been adversely impacted either directly or indirectly. There is a lot of analysis out there in terms of the impact of the Covid outbreak on various sectors and the steps being taken by various industry sectors to battle it.
At SCMHRD we took a slew of measures as a constituent of Symbiosis International (Deemed University) and also at our end to ensure that the students and staff were safe and also gainfully occupied.
First and foremost we urged the students to return to their hometowns/countries, if possible. Else the campus facilities were appropriately ramped up to deal with the students who would be left behind. The campus was also sanitised and deep cleaned to ensure safety. The students were also encouraged to travel light (in case they were traveling back home) and to leave their belongings in a cloakroom, which they could collect as and when possible for them.
The balance teaching was done via google meetups and zoom wherein the faculty and students were engaged in an online classroom. The feedback for these sessions from the faculty as well as the students has been very good. Since SCMHRD already does continuous assessment for all its courses, the same marks were used to give final grades for end semester exams that were cancelled on account of the Covid outbreak. In fact, Symbiosis was the first higher education institute to use continuous assessment grades for end semester exams.
Any backlogs were handled by giving students assignments in lieu of the exams and the submissions for the same were done in a time bound manner to ensure fairness and safety of the student. In addition, Skype and Whatsapp video calls were also used to ensure that the faculty understood the depth of preparation of the students by conducting a viva-voce.
On account of the nationwide lockdown and a fair degree of uncertainty surrounding when 'normal' activities would resume – a lot of companies have deferred, delayed or a few companies have cancelled summer internships. In a business school summer internships are needed to complete the degree and also secure placements. Students pay high fees because they have a fair degree of clarity in terms of the learning and their future career prospects. Summer internships have hit a roadblock on account of the Covid outbreak.
While some companies have already given project charters such that students can begin the secondary work. At SCMHRD we have assigned 15 students to one faculty member so that they can mentor the students for their summer internship. In light of the changed circumstances, the faculties are now also mentoring students to write one research paper in a Scopus or Web of Science indexed journal to ensure high-quality learning and researching continues. We already subscribe to many online databases and the access of the same has been enabled for the students to conduct research and connect with their faculty mentors via video calls, voice calls or emails etc.
The intention is to ensure that learning continues in a safe environment and the students are productively engaged in these uncertain times. In fact, we are also recharting our pathways given the new uncertain normal that is clearly the reality.