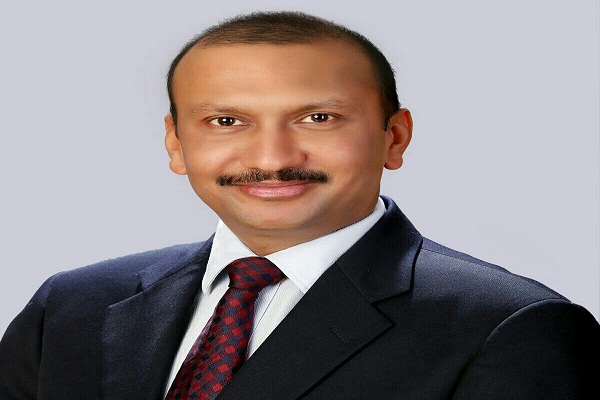 The department has introduced several initiatives in order to ensure equal and quality education is provided to every child in the state. Some of them are DOST, OSDES, Hybrid Grading System, and others, says Navin Mittal, Commissioner, Collegiate and Technical Education Department, Government of Telangana, in a conversation with Sudheer Goutham and Anupama Mehra of Elets News Network (ENN).
India is regarded as an education hub globally. Where do you see the growth of the education sector when compared to global needs?
We as a country are growing in size and stature. We are seeing a lot of investment and multinational companies are coming and setting up their base in India. And to meet those demands of global businesses and global entities, we need to also have a global perspective and global education. There are only two ways to do that is: Our universities and institutions reaching to the global level, or world-class universities getting established here, and secondly, our students get to study in some of the best institutions in the world. This will help them to get global exposure in-turn becoming part of the growth story of our country.
For this, the Government of Telangana is also supporting us in a very big way. In fact, there are four Departments who are supporting this initiative: Department for SC/ST Welfare, BC Welfare, and Minority Welfare. All these four departments provide overseas student scholarships. But in some communities, though the scholarships are available, there are not many takers for them. Our aim is to provide quality education to every single individual.
With technology changing rapidly, what steps are you taking to keep your faculties and teachers upgraded at your educational institutions?
There are global Universities that are coming and partnering with us. They have come here and have organised programmes for our faculty on some very relevant topics. The idea is that our faculty should remain upgraded. There are again two ways of upgrading our faculty. One is our traditional Faculty Development Programme (FDP) ,the faculty allotment programmes and the Quality Improvement Programmes (QIPs), and the second way is to expose them to some of the concepts and the technological ideas as well as pedagogical ideas of what is followed in Universities globally.
We are promoting it through specially arranged programmes, as well as through webinars and we are also in touch with a few Universities where they can also open up the access to their faculty programs online or through video conferencing so that our faculty also get trained in a way that global faculty gets trained.
How are you planning to sustain this whole momentum?
We are forming some committees which are going to sustain this whole momentum, thinking forward. And on those committees, we are also getting confirmations from many important faculty and university administrators from other countries. That is under process and we are also very excited to see the response which will help to reinforce this partnership further and the power of this collective work can be seen by the fact that one of our career growth partners – 'Harvard Business Review (HBR) Ascend' has opened up 45 days free access to Harvard Business Review for the students and institutions who are a part of this forum. Individually, we would have never been able to do that. That is the beauty of this, where the power of collective action is very visible. I see some very exciting days for this forum ahead. Because it is an ideal partnership of Government or Indian institutes, global Universities, global education players, and the NGOs, like the India Matters Foundation which is supporting this initiative.
What are the key initiatives taken by the department to provide equal and quality education in the state?
The department has introduced several initiatives in order to ensure equal and quality education is provided to every child in the state. Some of them are:
Degree Online Services, Telangana (DOST)
Online Admissions for UnderGraduate (UG) Courses (B.A./B. Com./B.Sc./B.B.A/etc.,) in the State of Telangana since 2016 through a web-based system called Degree Online Services, Telangana (DOST). DOST was introduced to conduct Online admissions for UG Courses by following the merit cum rule of reservation in all the Degree Colleges, like University Constituent Colleges, Government Degree Colleges, Private Aided Degree Colleges, and Private Unaided Degree Colleges, etc. It is a student- friendly and effortless way to apply for UG courses. It helps the student in selecting his/her choice of courses at the UG level with all the information he/she wishes to have.
It minimizes the efforts and maximizes the students' choices to opt for a UG course. It is a web-based system that enables the UG admissions seeking students to take admissions in UG courses through web portal https://dost.cgg.gov.in. Online admissions for UG courses were successfully conducted for the last four Academic Years from 2016-17 to 2019-20 through DOST-2016, DOST-2017, DOST–2018 and DOST-2019 respectively.
E-Office has been established in the Department linking with all Government Colleges and Government Polytechnics for online speedy disposal of files and for transparency in the administration.
Aadhaar Based Bio-Metric attendance system has been implemented in all Polytechnics and colleges to infuse discipline among staff and students.
The degree curriculam has been revised from 2019- 20 onwards by making co curricular activities and employability skills also as part of the curriculum.
Grading System has been revamped in the evaluation of students by introducing Hybrid Grading System which is combination of relative and absolute grading system, as it will minimize misclassification of students on the basis of marks, will reduce societal pressure and will provide the learner with more flexibility.
On-Screen Digital Evaluation System (OSDES) has been implemented in Osmania University and also Diploma examinations in State Board of Technical Education & Training, Hyderabad for quick and error-free evaluation of the answer scripts.
Government Colleges & Government Polytechnics have been ISO 9001: 2015 certified to enable world class processes in those institutions.
Do you feel India will be a destination for International Research in the coming years?
Regarding research, I fundamentally believe that India is going to be a future destination for international research.
A lot of research part where manpower is involved, there is no better destination than India globally.
But for this, we need to train our faculties and teachers. We talk about Artificial Intelligence (AI), but how many of our faculties are trained in Blockchain, Machine Learning or AI. In some of the nano- technologies, even data analysis, and analytic techniques, our faculty is not fully trained. Cryptography, Cybersecurity are important field and a new field that is emerging is quantum computing. Google has already successfully demonstrated quantum computing. These are the things that unless our faculty have international exposure, we will not be able to keep pace. Hence we have to constantly keep upgrading our faculty to meet the needs and possibilities of ancient times and future.