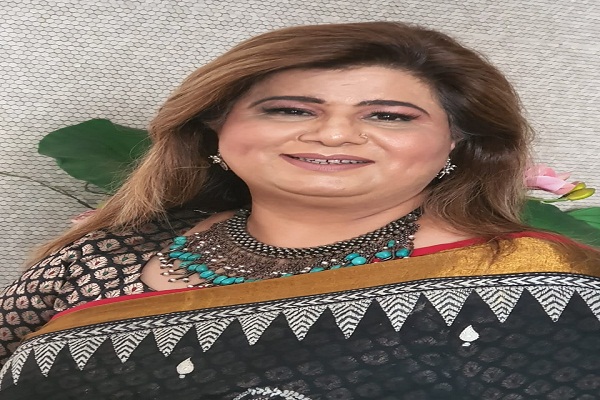 "On the other side of the storm is the strength that comes from navigating through it. Raise your sail and begin."
~Gregory S. Williams

In the wake of the unprecedented COVID-19 pandemic, the entire global machinery has been ground to dust. To ensure the safety and well-being of students, we've had to shut down the schools as well. But every problem is like an oyster, with a pearl-like opportunity hidden inside it. While the schools cannot open until the lockdown lifts, we've found new ways to maintain the flow of education and to keep the river of knowledge flowing. Teaching has suddenly been revolutionized from the centuries old blackboard and chalk method to online method. With the help of new online tools and technological aids, learning has been made more immersive and interactive than ever.
To keep the knowledge train moving amid the COVID-19 lockdown, we, at Modern Public School, Shalimar Bagh, are conducting online learning sessions for our students. During these sessions, the teachers are connecting remotely with the students and are giving lectures and providing study material by using technological aids like Microsoft Teams, Zoom app, YouTube tutorials and WhatsApp broadcasts. The online classes are being held in a structural manner by following a proper time table consisting of 1 hour sessions, which I am personally presiding over to ensure the highest level of output.

Since the students cannot come to school, Modern Public School has taken the approach to take the school to children. This initiative has been largely successful and it's helping many students cope with stress and anxiety about their academic career.
At MPS, we realize that nurturing a student's creative side is just as important in this day and age as nurturing the academic side. For this purpose, besides conducting regular classes, Modern Public School is also organizing ATL, Dance, Art & Craft classes. Furthermore, online quizzes and astronomy sessions are being organized as well.
To best utilize the time available during the lockdown and to foster curiosity and innovative mindset in young Modernites, our ATL team recently conducted the Tinker webinar. It was organized in collaboration with STEMROBO to introduce the concept of Design Thinking. It helped the students discover new horizons of designing while constructively utilizing their spare time.
Until the lockdown opens, we have decided to shift the parent teacher meetings to the online format as well; we're taking this time to further train our teachers and to strengthen our fleet.
Apart from online learning sessions, we are also conducting regular webinars with the parents and special emphasis is being laid towards the mental well—being of class 10th and 12th students whose board examinations have been hung midway. We are organizing counselling sessions for these students to boost their morale and to give them a clear career path. Also, career and stress counselling is being organized for students of all grades as well.
For the time being, we are laying special emphasis on behavioural management, mental and physical development of the students, and providing the study modules accordingly. The adoption of online tools to further the cause of education is a great initiative, and I believe it will transform the academic landscape for the better.