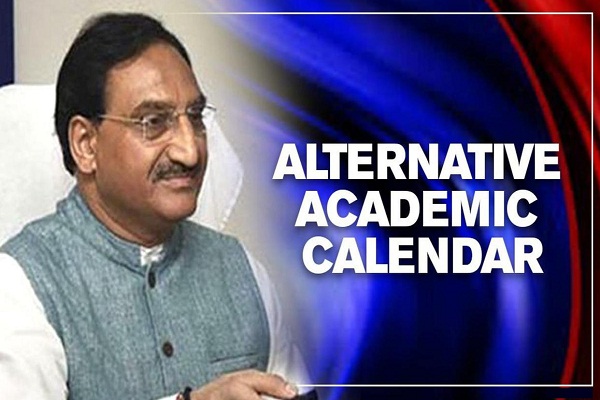 Keeping the COVID-19 lockdown in view, the HRD Ministry released an alternative academic calendar to facilitate 'stay at home' learning process for the students of the Upper Primary Classes i.e. from 6th to 8th Class students.
The Union HRD Minister Ramesh Pokhriyal 'Nishank' formally released The Stay at Home Academic Calendar in New Delhi.
The Alternative Academic Calendar has been developed by NCERT keeping in mind the current times of school closures and online learning due to on-going national lockdown.
The calendar provides broad guidelines and also prescribes various activities those teachers and academics can use to engage students classes 6, 7 and 8 during their stay at home.
Students and Parents can have a detailed look at the alternative academic calendar to understand the various aspects related to it.
According to the official notification, the NCERT's Alternative Academic Calendar provides weekly academic plan to the teachers using which they can engage students. The calendar provides interesting and challenging activities for the students to do that are based on the theme or chapter taken from syllabus or textbook.
Furthermore, these activities and themes associated with them are also mapped against learning outcomes for the students. The calendar also prescribes a host of experiential activities for the students in a variety of subjects including Education, Physical Education, Yoga, Arts and Pre-vocational training.
The HRD ministry in association with NCERT will also release an alternate academic calendar for higher classes i.e. 9th to 12th Class students as well.