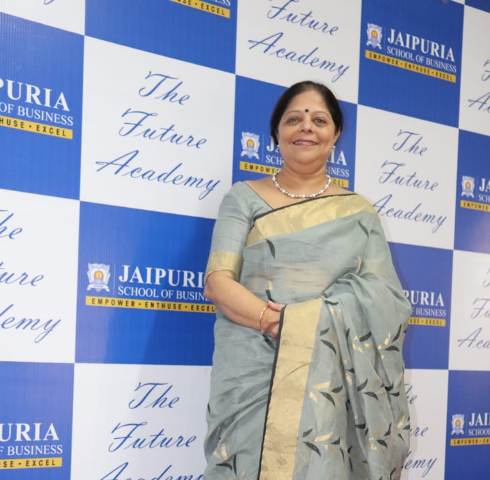 The COVID-19 pandemic, a health crisis has had a major impact on education globally. Many countries have taken the injunction of closing schools, colleges and universities. This crisis crystallises the dilemma policymakers are facing between closing schools for children's safety and keeping them open due to the economic factors. This severe disruption is felt by many families around the world: home schooling is not only a massive shock to parents' productivity but also to children's social life and learning. Teaching is moving online on an untested and unprecedented scale.The new solutions for education via the digital mode has led to innovations which can be the harbinger for future.
It was always a lament the way didactic teaching with archaic pedagogy and lecture-centric approach was deployed in the education sector. However, COVID-19 has become a catalyst for educational institutions worldwide to search for innovative solutions in a relatively short period of time. Both the teacher and the taught have embraced technology platforms be it Microsoft Teams,Google classrooms, ZOOM or other platforms for online learning. The chat forums and discussion boards simulate a classroom environment where students can actively participate in learning. This coupled with mails, uploading & downloading videos, tests & assignments will create a new skill set that will be much in demand in the times to come. The technology connect works well for imparting conceptual knowledge; but the practical sessions that require laboratory setting is not easy to replicate. One cannot dissect a frog or measure the frequency of sound in a remote setting. Many disciplines, especially in higher and professional education such as medicine, engineering and management to name a few, necessitatesome physicaland tangiblecomponents to imbibe skills and knowledge. It also requires the presence of a teacher who facilitates new thinking leading to new possibilities.
The pandemic has also spurred new solutions in the form of learning consortiums that include governments, universities, schools, academia and technology solution providers coming together to create solutions for the masses in the education sector. This is a boon for a country like ours where government has played a pivotal role in providing basic education. It can be a tend-setter for future of education.
But the road is long and fraught with challenges as the digital divide can widen the equality gap. Remote learning may seem as a silver lining as it promotes digitalization. But it is still a far-fetched thing for the Tier-2 and the Tier-3 strata of the society due to financial constraints, unreliable power supply and non ubiquitous internet connectivity. Also, one to one interaction cannot exhaustively be replaced via the impersonalized and patchy nature of remote learning.

The adjournment of board examinations of 10th and 12th standard students, the deferment of joining dates of internship programmes and the postponement of the new sessions have indeed reshaped the Indian Education system and has led to an insurmountable stress and anxiety for the students.Unfortunately, policy makers fail to realise that these interruptions are not just short term but can have a long-term consequences for the affected cohorts.
To sum up progressive institutions have been proactive and quick to Design, Deliver, Digitise and Discover. And it is certain to reshape the education.

br>