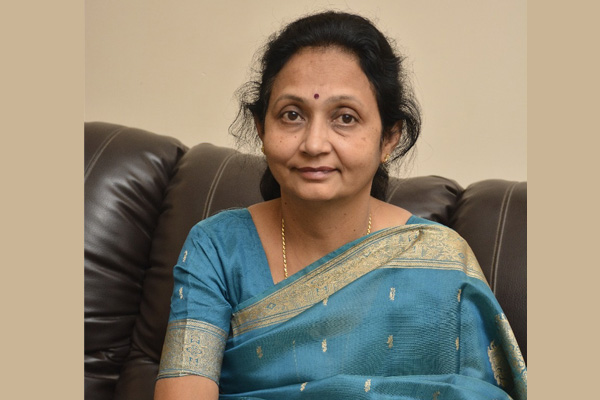 In times of the recent lockdown the COVID-19 pandemic has caused, one of the biggest concerns for parents and educational institutions alike is "How can we continue teaching and ensuring our children are getting the education they need and deserve?" It is an important question.
One that has found answers in this global age of technology and sublime internet services. Here, at Army Public School Golconda, we believe in delivering an excellent education
to yield excellent results, both in terms of how our students perform in academic endeavours but also in terms of thinking- analytical and creative. This lockdown has not stopped us from going beyond and creating an environment where our students can continue learning despite these testing times.
Our senior class has been having online classes since the 19th of March. Teachers have been conducting live classes in accordance with a similar timetable as that of the normal school days. The online classes are conducted via a video conferencing app. Furthermore, all teachers have blogs where they post question papers and extra pdf resources for reference. Several YouTube and video classes have also been sent as reference for better understanding and revision of the topics.

The middle school, i.e classes 6 to 8, extensively uses blogs, PowerPoint presentations, and self-explanatory videos found on the internet and indigenously made by teachers. Extramarks and MindSpark Math are also used to help students to recapitulate and test their learning.
The primary classes make use of the teacher's blogs and the class WhatsApp chats.
The group chats are where teachers post extremely creative videos and audios to engage
children. From puppet shows and storytelling to yoga and simple exercises, teachers try to
include as many aspects of holistic learning as possible.
For many years, we have been following the custom of in-class, chalk to blackboard learning. Teachers have been conditioned to this system but in times like these, an open-mindset and willingness to test out a new paradigm is what changes everything. The teachers of Army Public School Golconda have done a phenomenal job in switching their mode of teaching overnight, ensuring that students do not lose out on their education. We conducted several training programs for teachers to understand and fully utilize the resources available.
At Army Public School Golconda, we believe that there is no challenge that can limit us and that the sky's our limit. This enabled us to accept the change graciously and make the most of the resources we had on hand. There has been no dearth of creativity in the way the members of the school have conducted themselves. Living up to the school motto, online, giving wings to imaginations.
Our stakeholders- the GenZ learners had no inhibition in mind to taking up a new form of learning. Alongside teachers, they too switched their routine overnight, making this whole journey possible with loads of fun and laughter. Without their enthusiasm, this process would not have been as beautiful as it seems today.
Our partners in education, the parents showed full support of online classes. This support has made this virtual learning a seamless transition. They have kept high faith in us from the get-go and we feel honoured to have lived up to that.
Though we have shifted to an online mode of teaching-learning, the constant interaction between the students and teachers ensure that the learning doesn't stop.

br>