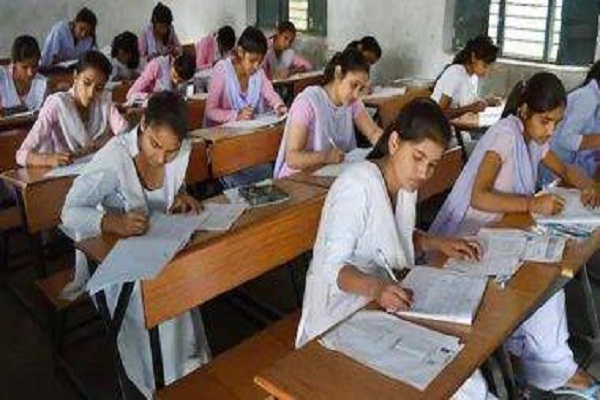 In the wake of Coronavirus outbreak, Chhattisgarh Board has cancelled the pending board papers for CGBSE 10th and 12th Exam 2020. The board will allot marks for these cancelled subjects on the basis of internal assessment.
Board Chairman Prof. VK Goel during a formal press meet announced the decision to cancel the CG Board 10th and 12th Exam 2020 for pending subjects. Exams for only few minor subjects such as 10th Class Geography and a few optional subject papers for Class 12 Student are pending. For these subjects, the exams would not be held now and instead marks will be awarded on the basis of internal assessment.

The CG Board Chairman also stated that students who fail in the internal assessment test or those who were unable to participate in it earlier will be awarded minimum passing marks in order to help them clear the exam for these subjects.
The CGBSE 10th and 12th Board Exam 2020 which were being held in March 2020 were cancelled abruptly because of the nationwide lockdown announced to curb the spread of Coronavirus. All exams which were scheduled between 21st to 31st March 2020 were postponed by the board.