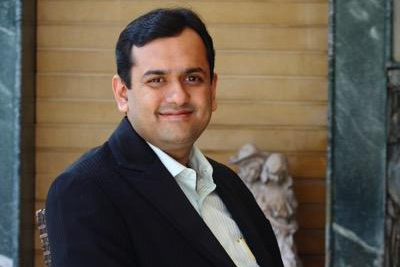 We do not want to hamper students' careers and thus want to effectively engage them further in teaching-learning the entire new semester has been planned effectively for conducting online sessions for all the theory classes says Bharat Agarwal, President, Vishwakarma Institute of Technology, Pune in a conversation with Elets News Network (ENN).
VIT Pune has been on the forefront of digitization of its activities and its operations for almost three years now. We have successfully developed and implemented an ERP system to manage All our establishment and faculty work successfully.
Also, a lot of time has been spent and a lot of efforts have been taken to train our faculty members to use digital tools as well as a lot of social media tools so as to engage students better in the teaching-learning process. We were working earlier on the Google Classroom platform as a learning management system for our students, but later on, moved on to a platform called VOLP and have been using it for almost a year before Covid-19 happened. The students were very, very enthused with the implementation of digital technologies because their grasp and the adaptation to anything that is digital was very, very natural and easy for them. Faculty members had to be trained, and I'm very happy that most of our people adapted to it, in fact, improvised on a lot of initiatives that we had undertaken. With the crisis coming, the education institutes were being the first one to be closed. Subsequent to that, everything in our environment shifted online that too very smoothly. This was because of the already established processes and learnings of the digitization tools that we had established. VOLP integrated Zoom in its activities and thus all our lectures were conducted on Zoom App.
Also read: KIET Students knockdown the lockdown by earning the placement offers of Rs 27.40LPA & winning Rs 3L in Hackathon
After about 15 days of the lockdown, we took the feedback from the students, more than 75% of students felt their feedback that the engagement on VOLP platform was good. The Zoom lectures that were happening were useful. They were able to understand most of the concepts. In fact, faculty was more personal to them than ever before. We also conducted assessments on the VOLP platform in the form of multiple-choice, match the following type of questions and fill in the blank type of questions. And also, a few online Viva verse was done on Zoom. Obviously, one important part of on-campus education is the students learn from each other, which we call peer learning that I believe was missed in the entire process. Because college life is not only about what we learn in class, but it's also from what we learn from each other and apart from only learning, we also have fun in college. I'm sure the students miss the fun portion, miss the entertainment portion, miss the social activities, miss the Cultural & sports activities.
Whilst this is going on, we do not want to hamper students' careers and thus want to effectively engage them further in teaching-learning the entire new semester has been planned effectively for conducting online sessions for all the theory classes. Most of the practicals are simulated and the programming labs are already linked to the VOLP platform through simulation tools and compilers and only for on-field practicals, some remedial teaching and some group work the students would be required to come to college. That might be only one day in a week or so. We also are now pushing VOLP team to better have collaboration opportunities for students because we want to collaborate online and do a lot of group study online. That would be group-based assignments and there would be group assessments. Thus, we believe by doing so, we will be able to make the students talk to each other meet each other and also have fun with each other.
Collaboration with the Nanyang Technology University wherein we believe we will develop a few courses with collaboration with their faculty, and offer them as extra credits to our students. We are already into an association with Harvard Business School Online, wherein courses from Harvard Business School online will be delivered to our students for extra credits. We thus look forward that although the crisis that has hit us, we should not and would not allow the crisis to hit the students studying for the long term. We believe that the cooperation of the students and parents and the efforts of our teachers, we will be able to shape up the careers of our students in the same manner as we would have done otherwise on the campus.