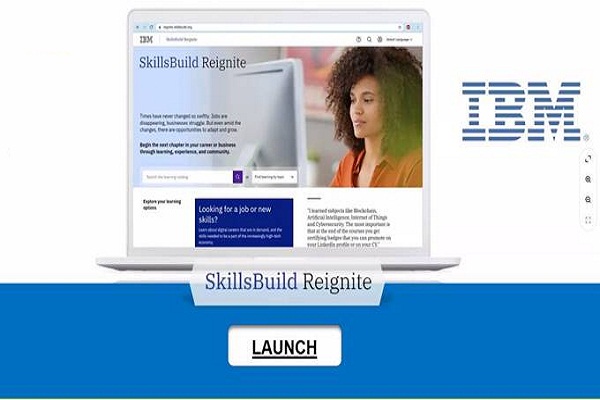 In an effort to address the current skills gap in the country, Technology giant IBM, in partnership with Directorate General of Training, on Wednesday introduced the SkillsBuild Reignite and the SkillsBuild Innovation Camp.
According to the India Skill Report, only 45.6% of the youth graduating from educational institutions are employable. This reflects the massive shortage of skilled workforce in the country. Job seekers, business owners, entrepreneurs and any individual with learning aspirations can now tap into host of industry relevant content, including Artificial intelligence, Cloud, Data analytics and security to reskill and upskill themselves, at no cost.
In November 2019, IBM India, in partnership with Directorate General of Training (DGT), Ministry of Skill Development and Entrepreneurship, Government of India, and its implementation partners, made the SkillsBuild online learning platform available to Indian students.
Also read: COVID Challenges to India Education System
Digital classrooms on this platform are being made available from the Industrial Training Institutes, ITI and technical education ecosystem in India.
Currently, the platform has benefited 14,135 learners who have completed 40,000 courses and 77,000 hours of e-learning. SkillsBuild is rated as one of India's Top 10 online learning platform by National Skills Network.
SkillsBuild Reignite will include more coursework and personalized coaching for entrepreneurs seeking advice to help establish or restart their small businesses as they focus on recovering from the COVID 19 pandemic. Courses include, financial management, business strategy, digital strategy, legal support and more.