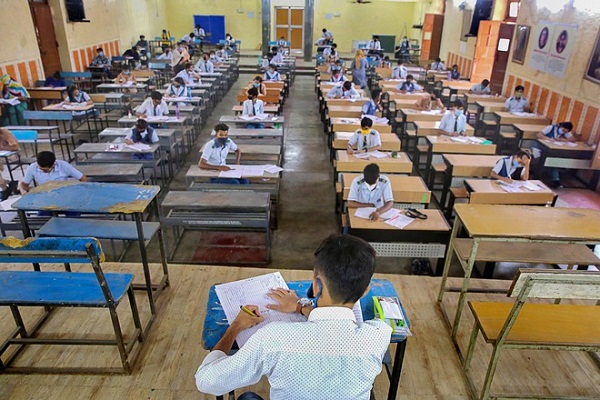 In the wake of the Coronavirus epidemic across the country, parents of the wards are protesting for cancellation of CBSE Board exams. The CBSE exams are all set to be conducted from July 1 to 15. The parents show their disapproval to this decision of the HRD Minister of conducting the exams in such a risky situation.
Parents, therefore, planned to start a 'Tweetathon' on Friday in order to gain the HRD Minister's attention. The parents are afraid that in July, the Coronavirus case will spike as per the ground situation of the present time. They are in fear with regard to their ward's health and feel that the lives of their wards are more important than appearing in the Board examination.

Also read: CBSE issues FAQs for pending exams for students
"In March when the cases were too less, everything was shut down at the stroke of a pen. And now when cases have shot up dramatically and could to be at a peak in July, they want children to come out and sit for exams. On the other hand, the students are really worried about managing the assignments and preparing for the Board examinations at the same time", said one parent.

Earlier, the CBSE Board released the revised Class 10 and 12 exam dates 2020, the exams are all set to be conducted from July 1 to 15, 2020. Similarly, CISCE released new exam dates for Class 10 and 12. The remaining exams of Class 10 will be held from July 2 to July 12, 2020, and Class 12 pending exams will be conducted from July 1 to July 14, 2020.