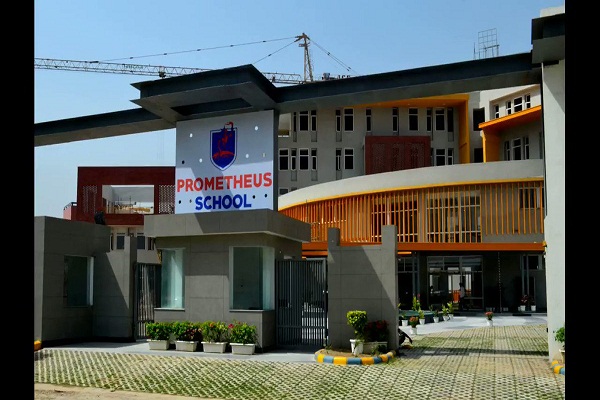 Prometheus School is pleased to share its recognition as an IB MYP candidate school, effective 10th June 2020. This is an important milestone in the school's journey to become an authorised MYP school, in its ongoing commitment to providing re-imagined learning to its students.
At the end of the first year of the school's operations, this is an important step forward in further deepening Prometheus's roots in the IB world of education. Mukesh Sharma, the Founding Chairman and Director of the School stated "The school has had several achievements in its first year of operations, that just concluded. An official recognition from IB on our MYP candidature, puts us on the right gear in our journey ahead, both with access to the required resources and support from the board. This combined with our existing teaching staff that bring in prior MYP experience, gives us the forceful combination in establishing our MYP program with the required comprehensiveness. I thank IB for this recognition and look forward to working with them in further establishing our MYP practice." I would also like to take this opportunity to congratulate and applaud the efforts of the secondary staff under the leadership of, Rashima Varma, Principal Secondary in reaching this achievement. We are also thankful for the support from our parents."
Rashima Varma added, "we are pleased to have reached this milestone and look forward to using the MYP framework to create robust learning experiences for our students, that will equip them with the skills to carve their own niche in the world."
What is IB MYP?
The IB MYP is a five-year program designed for students aged 11 to 16 years. The comprehensive framework is designed to encourage students to connect their academic learning with real-time events.
The MYP program is inclusive by design to cater to students of diverse interests and academic abilities. The curriculum comprises eight subject groups that deliver balanced and broad education for young minds. Each subject group requires a minimum of 50 hours of teaching time every year. The final two years of the program offer "carefully-defined" subject group flexibility to help students meet personal learning goals and local requirements.
IB MYP program's final year offers optional eAssessment and gives IB-validated grades based on the coursework and examinations. Students who take external assessments become eligible for MYP course results and IB MYP Certificate. On successful MYP completion, the student becomes eligible for Career-related Programme (CP) or IB Diploma Programme (DP).