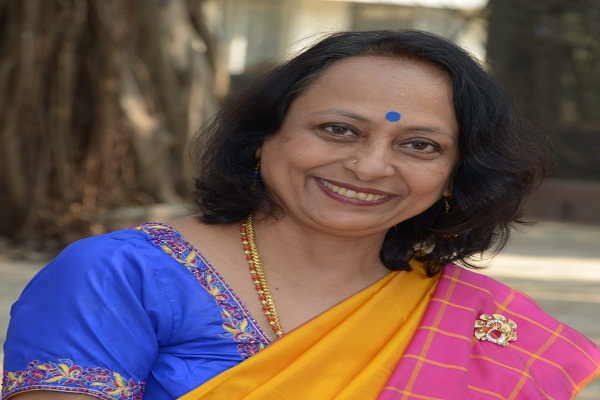 This article is about the role of every parent and teacher in the changing times in education. With the ushering of the new year everything seemed just normal and peaceful until a few months back when we suddenly experienced uncertainty. This was caused by the pandemic that brought in its own set of unrest, transitions and the need to create as well as adapt. The current scenario does not appear normal anymore. Times have changed and one must understand that education will go through a hugely reformed process. For many of us educationists, who are driven by the passion for learning have forged to make unique choices for the betterment of our children.
We ourselves have moved from the brick and mortar era to homeschooling and virtual schooling temporarily. There has been a lot of learning, much beyond the comfort zones, where the confluence of traditional learning is coupled with the technological prowess.
What remains a constant is the love for teaching and the pleasure of seeing the students being more receptive to this form of learning. For students too, the school in the clouds across a screen is new. While they are digital natives, they can adapt swiftly .The school is their second home and their teachers are undoubtedly special to them. The school means the world to these young ones because that is the place, they meet friends, play, chat and have fun. Thus the school has a very crucial role to play; it harnesses a positive impact on every child, nurtures values and beliefs as well as gives a dimension to their personalities. The walls of school is privy to their secrets and personal stories. Above all, it is the only place (other than home) where they can make mistakes yet feel a sense of belongingness . For the parents , the pandemic seems to have toppled the apple cart. Everything that had been on course was invariably thrown off track. Time, people and space suddenly seems claustrophobic. All of this sadly, has led to changes in very many ways that we think and act(react!!) They say -Growth is optional but Change is inevitable. Let's accept it gracefully.
Also read: Prof PB Sharma, Vice Chancellor, Amity University, Gurugram: Need for a new A-Z for Young India
My concern stems from the fact that there's so much to be done in Education now. We have to re-imagine and reconstruct our Curriculum and its processes. Educational researchers have been concentrating more on preparing the pedagogy of the future. Drawing references from educational models of the West, Finland and Singapore may not seem like a feasible approach for each country today is working differently to resolve the uncertainties with the pandemic and its socio-economic impact.
So it would be best to devise the strategies that work to our country's advantage. No one policy or strategy can work for India which is so diverse and large. Over the years our ways of teaching and learning have evolved. Innovations have happened majorly at the classroom and the school levels. But, we have been working at a slow pace and in isolation. At the policy levels too efforts are being made to ensure active learning , better standardized tests , training for teachers and greater administrative controls.
No matter where we go , we will always hear of the inadequacies of the education system. When I look at education as a whole, I realise that it is not that our efforts are insufficient. We have lost our direction and need to cater to its objectives. Firstly , let us accept that pressures and contradictions during the process of change is natural. Secondly, I strongly feel that we have only worked on the "What" of changes and not the "WHY" of Change. The ' What' of Change is meaningless to address from a broader perspective. If we have an answer for the WHY- the purpose will emerge and the Vision and Mission can be laid out. Why do we need to Change? Because we have a new purpose, a different vision. Why do we need to think differently ? Because of rapid globalisation .Why is there a shift in the process ? This is so that we keep our children prepared for an unknown future.Why do we need to use technology in our teaching ? Because there lies our child's future. When answering these in detail, we will get clarity of the purpose. The Online and offline curriculum , the online tests , the relevance of teacher interaction, the stipulated time for online sessions ,the activities , the relevance of exams , self-work exercises , the role of parents and school , handling diversity and the question of equity all can be addressed only if we have a clear shared vision.
There are three aspects to Change which Educationists must address :
The technology /new materials for the curriculum delivery
The newer teaching approaches /activities inter -disciplinary
Changing mind-sets, beliefs , challenging assumptions
The first two aspects are much simpler to introduce and practice. It involves sound training and availability of resources curriculum delivery will be easier. The third aspect is the most difficult to address. We need to provoke people and challenge their beliefs. We have to engage in challenging assumptions that we rest on.
We have to push ourselves to teach and learn beyond any set standards. If we move in the comfort space that we are in , no learning will happen. There has to be a feeling of inadequacy to change our mindsets. Students are slowly seeing relevance in their learning ,they are discovering and constructing their own knowledge ,they are trying to seek answers from within ,all of these are associated with their capabilities. Relevance, Inquiry and Reflection , as John Dewey puts it, will make change possible.
How will our classrooms change? We will need new ways of doing , learning and new types of knowledge . We cannot predict the skills that students will need or the kind of business that will emerge .Our children will be living in a new world that needs a different kind of thinking and a new approach to life .We will need to focus on diversity ,not sameness. They will need higher order concepts that involve the ability to recognise patterns and have the ability to combine creatively unrelated ideas to something new. The higher order concepts is not about solving a problem that others cannot but the higher order concepts for our students would mean the ability to empathise with others, to understand the intricacies of human interactions and the importance of total well being. We have to prepare our teachers for this new thinking. The new thinking will differ from village to town to city and differ from school to school. So, our educational policy must honour diversity among teachers ,students while empowering them to take on new challenges for the whole new world.
Educational change is complex but can be effective only if it is collective and collaborative. This is the time to create a new vision for Education , not the time to look at the smaller picture. One can't always push change .One needs to pull as well .We need to pull ideas , thoughts , people, resources and allow ourselves to be challenged beyond. We need a whole new transformational model to implement and sustain changes. If we need to see India in the top 3 countries of the world in Education (in the next 10 years), we need consistency in policies and autonomy to function. Schools are not Eiffel tower structures .It has to have a circular model of leadership to encourage and accelerate visualisation. Only if we have the potential and the courage to visualize, will learning ever happen..I believe that extraordinary experiments happen in ordinary environments and innovations are not always resource driven .Parents and schools must build a positive culture, if you wish to see the transformation.