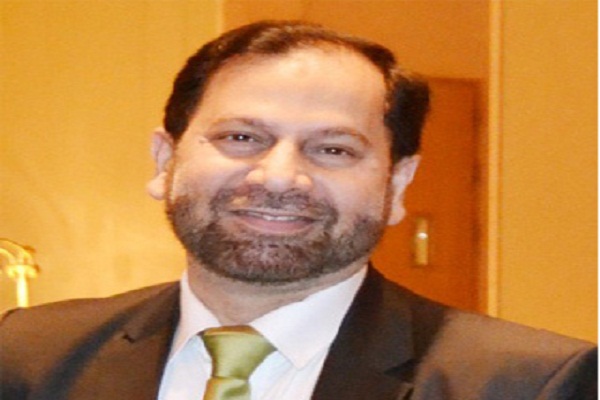 With a revived spirit to lay strong career foundation for the students, Telangana State Intermediate Education Department is taking strategic and innovative approach in teaching, skilling and well-being of students tells Syed Omer Jaleel, Secretary & Commissioner, Intermediate Board and Intermediate Education Department, Government of Telangana in an exclusive interview with Sudheer Goutham of Elets News Network.
What are the preventive measures taken by the Intermediate Education Department to prevent untoward incidents during the announcement of results?
The state govt was particular and didn't want to repeat last year's mistakes during result declaration. We created an IT cell to coordinate with the new agency (Centre for Good Governance – A Telangana State Government Agency) that was finalized to develop the evaluation software. Around 24 modules were created for pre and post examination. We even incorporated all the queries of students in the new software. With the new software, all processes went on smoothly.
During the intermediate examinations, Corona Pandemic spread as a huge scare, but we took extra precautions and completed the exams. Even the evaluation of papers we started during the lockdown and completed it within 24 days. We used both the OMR and ICR technology as a two-layer check for the first time. With these two new technologies in place, we were able to provide error-free results.
Please elaborate on the number of students appeared for the exams and the pass percentage?
Over nine lakh students appeared for the exams. For the 1st year, the pass percentage was 60.10 pc and 68.86 pc students passed in the 2nd year exams.
What were the arrangements in place during the examinations in view of the prevailing COVID-19 Pandemic?
During the Corona crisis, all the 1339 exam centres were sanitized on a daily basis. Children were provided with sanitizers, liquid soaps during the exams and children having any symptoms were asked to sit in separate rooms. Post Examinations, we also took precautions in the monitoring and security of evaluation centres with answer sheets for almost two months before the evaluations.
Also read: Vocationalisation is new mantra of the decade: Syed Omer Jaleel
How do you see the education going further in these times of Corona Pandemic and Lock Down? What are the plans, strategies, policies and infrastructure integration in the offing to get things going?
We have lost nearly two months of the coming academic year due to the pandemic. There is uncertainty looming over the admission process. The Corona is here to stay for longer time and to tackle with it we have created some policies and submitted it to the government. We have suggested reducing the number of students at a time by introducing a shift system when the classes will be re-opened. The government is considering all the options and had a meeting with stakeholders.
Considering the Corona crisis, we will think about how to accommodate the students who have cleared the Class 10 exams. There are requisite numbers of seats available in both govt and private colleges.
In our submissions to the government, we suggested the first- year classes can be taken in the afternoon shifts and second year in morning shifts. We have said to combine some classes for first and second-year students. We have also asked the govt to reduce some holidays to cover up the academic time we lost.
We have also submitted that some part of the syllabus must be covered as online assignments to students. Children can assess those materials through any online mode. We are hoping to cover the entire syllabus before end of March 2021.
We will be inculcating innovate technologies for our students which will help them in future.
How is the govt prioritizing skill education for the students at the junior college level? Are the teaching staffs skilled enough and updated?
We have started a training programme for our district education officers and principals of govt colleges. These training programmes in administration have been started from 23rd June and will continue till 4th July, 2020. We are carrying out these training sessions through online mode. The second part of the programme will be skilling them. During this break of Lock Down, we have added all the intermediate content online for students. We have also collaborated with a private agency to carry out online tests. More than 17,000 students are participating and getting ready for competitive exams.
We have tied up with Centurion University to bring in skill education to our colleges. We are developing Centres of Excellence. With the help of Centurion University, we are trying to improve the syllabus and labs. We will be starting new vocational courses this year for students. We have also tied up with the Ministry of Skills and Entrepreneurship, Govt of India to start 10 new vocation courses in the colleges.
In these courses students will be provided with stipend and certificates from Govt of India for taking up the new skilling courses.
The skilling courses are mainly focused on agriculture, engineering, IT and e-commerce sectors.
How are you planning to provide Industry-ready hands-on training to students?
We are trying to collaborate with corporate houses to provide training to our students. There will be a student exchange programme with Centurion University also. We have even tied up with hospitals to provide training to our students. In the coming days, there will also be campus selection of sorts happening in the intermediate level also.
The board will be creating one centre of excellence this year. We will be improving our labs in the coming days.
What is the current status of counseling programmes started last year for social and mental well being of student? How is it going to be sustained in future?
Last year, 27 students committed suicide. The govt ensured that such incidents must not happen and special focus was given on social and mental well-being of students. To prevent such cases, we identified student counselors. We provide them two-day training on how to deal with students. It was a successful programme.
Just before the exams, we identified clinical psychologists and notified their names and contact details in newspapers. They received over 5000 calls after the exams. The psychologists discussed their issues and tried to calm them. We are even developing a programme for counselors.
In the coming days, we will be introducing more skills, technologies, and improving the system, so that children will not get stressed out. There will be classes on T-SAT regularly. In the coming days, there will be less number of students failing. We are trying to reduce the stress of students during exams.