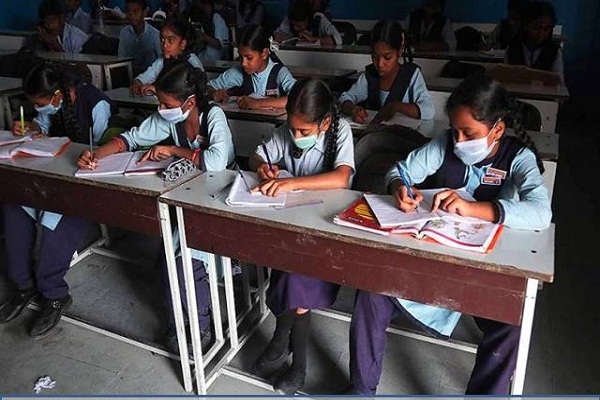 Assam State Government has confirmed that schools and colleges in the state will be allowed to open from 2nd November 2020. The news about reopening of Schools and Colleges in the state was confirmed by Assam Education Minister Himanta Biswa Sarma, also said that revised guidelines for reopening of educational institutions in Assam will be issued soon by the Education Department.
As per the new guidelines, schools in the state would be opened only for Class 6 to 12 students only. Education Minister also informed that the state government has decided not to reopen schools for students who are in nursery to Class 5. Sarma also added that in-person or physical classes for students of all classes other than 6 to 12 will remain suspended until further notice.

Also read: Assam Board declares AHSEC Assam class 12th result 2020
Keeping the safety, health and well-being of students as its top priority, the state government has directed district education officers to instruct schools to develop staggered schedule for classes for different students. This is being to avoid overcrowding of students on campus and to ensure that students are able to maintain proper social distance between them. As for the Universities and Colleges, they would be allowed to reopen as per the guidelines issued.
Assam's guidelines for reopening of schools and colleges are awaited and would be shared soon. The other states that have allowed reopening of schools in the country include Meghalaya, Mizoram, Punjab, Haryana as well as Uttar Pradesh. Maharashtra, West Bengal – some of the worst affected states, have not announced any reopening dates for schools as yet.