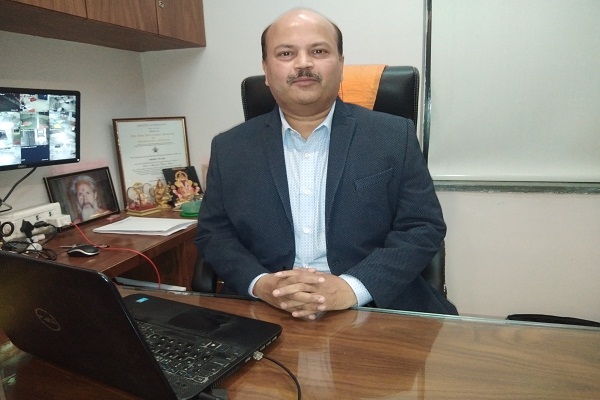 EIS is at an advantage as major reforms suggested in the NEP for school education are already put in practice, Dr. Nikhil Wagh, Chairman, Educon International School in an interview with Elets News Network (ENN).
Educon International School one of the premier schools in the country, how the journey started and what was the idea behind it?
EIS is a outcome of passionate , committed and dedicated educators working together adapting a new paradigm of education through plethora of innovative teaching /learning pedagogies revolving around a simple education philosophy "If the child is not learning the way you teach , teach the way the child learns ".
Also read: Assam Valley School aims to create global citizens
The name EDUCON was derived from the parameters of education ecosystem that need to be experienced and reflected at an institution:
E – Excellence in Education
D – Dedication in imparting Quality Education
U – Unique Innovative Concepts of Teaching Pedagogies
C- Commitment towards Building a Nation
O- Optimistic approach towards Learners
N- Nurturing Young Minds with care and affection
How is EIS preparing to adapt NEP as things will change drastically in coming days?
EIS welcomes NEP and sees it as a much awaited reform in education sector, the NEP envisages a pragmatic approach towards education ecosystem of our country by undertaking major reforms that bring the highest quality, equity and integrity into the system from Early Childhood Care and education through higher education.
EIS is at an advantage as major reforms suggested in the NEP for school education are already put in practice at EIS such as Conceptualization of Learning, flexible assessment modules linked to learning outcomes, Pedagogies to make education more experiential, holistic, integrated, inquiry driven, discovery oriented, learner – centred, discussion based, flexible and enjoyable.
Usage of Technology in school education, how EIS has incorporated in its curriculum?
Technology Integration acts as a lever for systemic change in the design of learning environment, it also impacts T/L processes at micro level by creating powerfully different learning experiences while engaging and motivating the learner. At EIS State of art technological tools are deployed to make learning interactive and learner centric. Innovative Digital Content, 3D learning, Flipped Classroom, Coding and Programming Softwares, tablets, Interfaces like Microsoft Teams, Zoom, Skype. Platforms like kahoot, live worksheets, Quizzes, Gamification softwares are integrated in the curriculum to enhance the academic content delivery and make learning enjoyable and fun filled.
What are future plans of EIS?
EIS plans to spread across our country by setting up centers of excellence in school education K12 segment and collaborate with individuals, organizations aligning with the mission and vision of EIS .To Provide quality Holistic Well being education to all. 21st Century school's adapting a New Paradigm of Education.