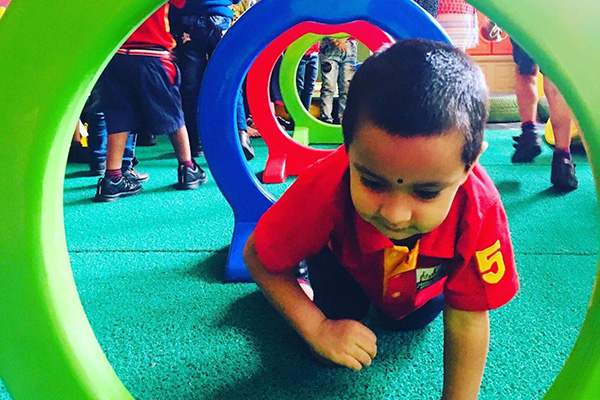 HELLO KIDS one of the premier pre-schools not only in India but also in South East Asia. The pre-school is a place where children can grow and develop while reading, listening and playing. Here they move from dependence to independence – from shaky coordination to refined skills, from body language to verbal communication, from self-absorption to growing social awareness.
The premier pre-school played a very important role in the education sector with its presence since 2005. Hello Kids has 680+ centres across India and Bangladesh. It has been imparting quality education to toddlers and has been at the forefront of the industry. Hello Kids was founded by Pritam Kumar Agrawal and Sunita Jain. Agarwal has done MBA in Finance and Marketing and holds the position of VP and national core committee member of Early Childhood Association of India. Sunita Jain is a software engineer by profession and worked with Infosys and Huawei.
Hello Kids is planning to enter Africa & Nepal and eyeing to reach 1000th branch by December 2021.
Also read: A brief reflection on the new national education policy

With the National Education Policy, 2020 the preschools are formally orgainised and will grow faster. The policy is the first education policy of the 21st century and aims to address the growing developmental imperatives of India.
According to data, over 90% of a child's cumulative brain development occurs prior to the age of 6, indicating the critical importance of appropriate care and stimulation of the brain in the early years in order to ensure healthy brain development and growth.
The policy emphasises the criticality of the early years and aims to ensure quality early childhood care and education for all children between three and six years by 2025 with significantly increased investment and new initiatives
Digital adoption in preschool has been a game-changer. In COVID-19 times digital adaption was the only way to teach students. With the best team, pre-schools have adopted the changes during these testing times. There were huge challenges, including digital content and teachers' training when the pandemic started.
With changing time, the dynamics have changed. From home learning to focus on learning outcomes, keeping physical distance, emotional and social development of the child with the help of the parents was the key to our success during the pandemic. The premier pre-school has created small e-learning groups, live interaction, lots and lots of activities including life skills and experiential learning to help our young learners remotely.

br>