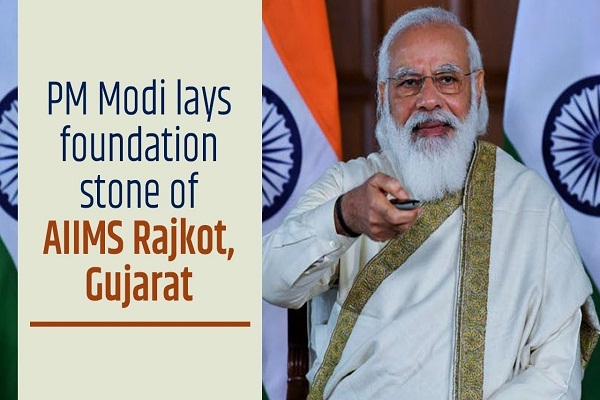 Prime Minister Narendra Modi on Thursday laid the foundation stone for All India Institute of Medical Sciences (AIIMS) Rajkot in Gujarat. The PM said that the nation had emerged as the nerve centre of global health.
"India will play the most important role in the future of health and the health of future," he said. "Our focus was always on humanity, the PM said.
The project will mean generation of thousands of jobs, good health care and development of Gujarat, the PM said. "We could only establish 6 AIIMS after so many years of independence. In 2003, Atal ji's govt took the initiative to establish 6 more AIIMS. In the past 6 years, we have started work on establishing 10 more AIIMS," PM said.
Also read: Entrance exam for AIIMS postponed, check on aiimsexams.org
About 201 acres of land has been allotted for the project, according to a release issued by the Prime Minister's Office. It will be built at an estimated cost of Rs1,195 crore, and is expected to be completed by mid-2022.
Vaccine development is in its final stages in India, the PM said, adding that he was confident India would move forward towards vaccination, showcasing the same unity it showcases in fighting against the virus this year.