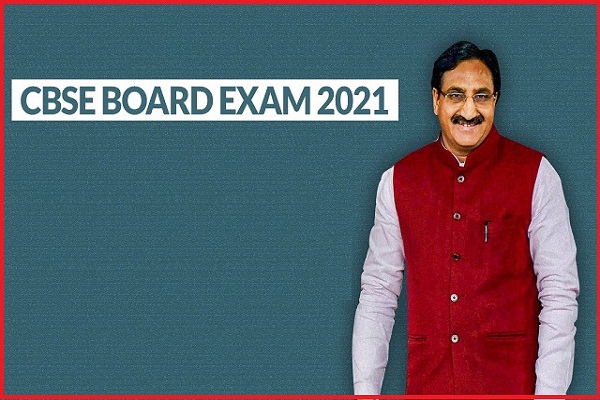 The long and anxious wait of CBSE students might end tomorrow with the announcement of CBSE Board Exam 2021 Dates. Union Education Minister Ramesh Pokhriyal 'Nishank' is all set to address live webinar for teachers tomorrow i.e. on 22nd December 2020.
With pandemic still a serious threat to health and safety of students, the challenge of reopening of schools and holding of CBSE Board Exam 2021 for nearly 30 lakh students, has become a major challenge for the board.
Also read: Pokhriyal: India, UK to setup task force for mutual recognition of degrees
To seek ideas, views and opinions of the students on this matter, Union Education Minister is holding a three-way dialogue with students, teachers and parents. As part of this, the minister has held two live interactive sessions and will be interacting with teachers tomorrow i.e. 22nd December 2020. Moreover, recently, Education Minister has also reached out to students inviting their suggestions about on Schedule, Mode and Syllabus for the upcoming CBSE Board 10th and 12th Exam 2021, if the COVID situation persists next year as well.
Earlier, the Board had refuted false news reports which had claimed that the Board was planning to hold the upcoming Class 10 and Class 12 Board Exams in online mode. With delay in reopening of schools and release of CBSE Board Exam 2021 date sheet, several students had started speculating that the exams might be held in online format. However, bunking reports, the Board had said that CBSE 10th and 12th Board Exam 2021 will be held in pen-and-paper mode.