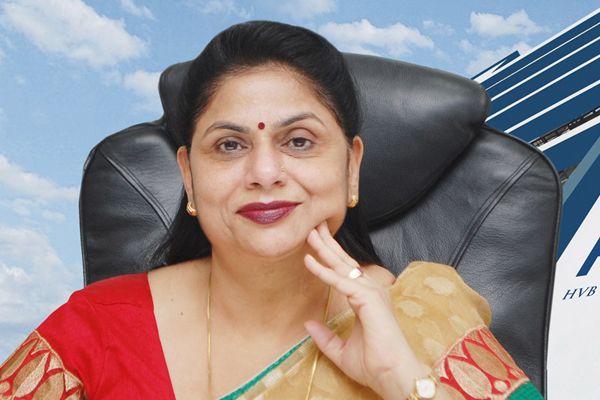 HVB Global Academy founded in 1963 by visionary educationists and eminent industrialists who are committed to empower learners with future-ready skills and attitudes. Under the exemplary leadership of Dr (Ms) Chandrakanta Pathak, Principal & CEO, the legacy of quality education continues at HVB – a fully authorized and affiliated to Cambridge Assessment International Education School.
HVB global academy offers the complete Cambridge Pathway from Cambridge Primary to Cambridge Lower Sec., Cambridge IGCSE and Cambridge Advanced Level. HVB GA has an exemplary reputation as an International School where students benefit from an education enhanced with diverse global perspectives and a heightened focus on personal and social values.
The expansion of educational institutions in order to enhance Gross Enro The teaching-learning ethos at HVB Global Academy is shaped by the realization that we live in a fast-changing world where existing knowledge is being rendered obsolete and new knowledge is being created at a dizzying pace never seen before in the history of mankind. This raises serious questions as to how relevant and useful our knowledge and skills will remain in future, and thus, makes our place in the world precarious and uncertain.
Also read: Plan of action for the new normal post covid-19
The brunt of this uncertainty is felt most acutely by the youth which has resulted in much anxiety in regard to their future career and prospects. We address these concerns by effecting, measuring and tracking growth and development of students along four key dimensions: Intelligence Quotient (IQ), Emotional Quotient (EQ), Digital Quotient (DQ) and Social Quotient (SQ).
While IQ and EQ are popularly known, DQ and SQ are new additions in keeping with the current tides of time. DQ refers to the awareness of and competence in tools and skills of the digital world; whereas SQ refers to the state of mind and skills required to collaborate in groups, form reliable long-term social relationships in a world where social media has made life increasingly disconnected and isolated. Together, these form the components of what we refer to as the Happiness Quotient (HQ)—the thrust of all of our teaching-learning activities at HVB GA. We thus ensure a well rounded development of our learners so that they may survive and thrive in an uncertain and mercurial world.
Consistent with the notion of "Samajik Chetna Kendra" outlined in the National Education Policy 2020, we envision HVB GA as a place of learning where all individuals, children and adults alike, can partake in the joy of learning, discover their passions, and grow into self-actualized, informed and productive members of the society who are able to leverage their knowledge and skill to contribute to common good.
Our collective effort in this direction has culminated in the founding of the Center for Research and Innovation (CRI) at HVB GA where we research and develop teaching methods that conform to international pedagogical standards but are also aligned with our native cultural values and sensibilities. In addition, at CRI we also develop courses and programmes for students, parents and teachers that educate them on various technical and practical aspects of life such as money management, emotional and physical health, nutrition, robotics, coding, advanced science and mathematics.
Our persistent efforts and striving in being agents of progressive changing in the society enabled us to be among the first institutes in the city to go fully online in March at the onset of COVID-19 induced lockdown and subsequently train over a thousand teachers from across India, Nepal, Bangladesh and Sri Lanka in setting up virtual classrooms and delivering effective instruction virtually.