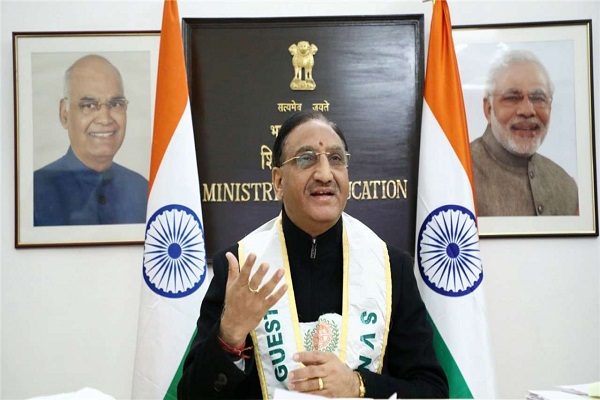 Union Education Minister Ramesh Pokhriyal announced that on February 2, 2021 the board will publish the CBSE fact sheet for exams 10 and 12 of 2021. Pokhriyal announced this today during an interaction live with the presidents and secretaries of CBSE Sahodaya Schools. The announcement from the Minister of Education is a great relief to all CBSE students who must sit for the upcoming board exams.
According to media reports, with the confirmation of the dates for CBSE 2021 Date Sheets 10 and 12, the board has begun to make all necessary preparations for the release of the technical schedule for the upcoming exams. Like every year, the Central Council for Secondary Education (CBSE) will likely publish the CBSE Council 2021 exam date sheet online on its official website, namely H. Cbse.nic.in. Previously, Pokhiyal also confirmed the start and end dates of the 10th and 12th grade CBSE board exams. According to the announcement, the 10th and 12th CBSE 2021 exams will be held from May 4 to June 10. 2021. In addition, the board of directors announced that practical exams will take place from March 1, 2021.
Also read: CBSE affiliation system to be restructured
Other Important Announcements In addition to confirming the release date of the CBSE Board of Directors' 2021 exam date sheet, the Union Minister of Education also made several other important announcements. Among them, Pokhriyal announced that CBSE will digitize 45-year-old student records as part of the digitization offensive.
Apart from this, Pokhriyal also said that CBSE teachers are warriors who will help realize the vision documented in national education policy. In his comments, he also praised the CBSE for passing the tests on time, and the teachers reviewed the answer sheets and helped announce the result in a timely manner.