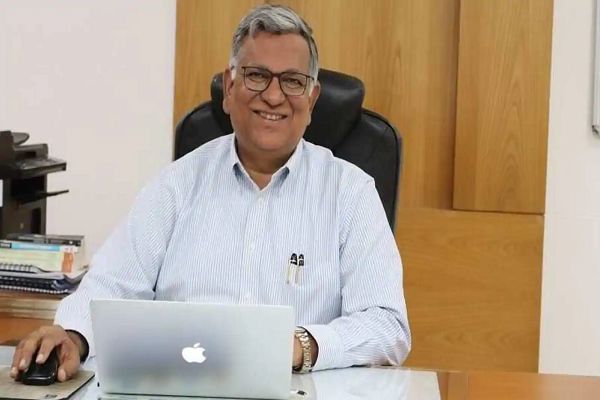 Professor Sudhir K Jain, Director of the Indian Institute of Technology Gandhinagar (IITGN), has been elected International Fellow of the US National Academy of Engineering (US NAE), a leading independent body of the best engineers, business leaders and academics of the entire world.
There are currently only 16 other international members from India to the United States of America NAE, including Ratan Tata, Mukesh Ambani, NR Narayana Murthy, Dr. Kiran Mazumdar Shaw, and Dr. Raghunath A Mashelkar.
Professor Jain is one of 23 international members elected in 2021 and is the only current IIT Director who has been elected to this prestigious body. He will be officially adopted at the NAE's annual meeting on October 3, 2021.
The announcement was made by the US NAE on February 9, 2021. The organization has 2,355 US members and 298 international members.
Also read: IIT Gandhinagar Director Sudhir Jain conferred Padma Shri
Election to the National Academy of Engineering is among the highest professional honors an engineer can receive for outstanding contributions to research, practice, or technical training, including significant contributions to technical literature, as well as for new and developing areas of technology and significant progress awarded in traditional fields of engineering or in the development / implementation of innovative approaches to engineering education. Individuals cannot apply to become members of the NAE. Members are elected by their colleagues (current NAE members) after a one-year process.
Professor Jain was cited by the organization for "his leadership of him in earthquake engineering in developing countries."
Dr. Jain is currently in his third term as Director of IITGN, which he joined in June 2009 as Founding Director. He is an internationally renowned earthquake engineering scientist and passionate academic administrator recognized for his leadership role in earthquake engineering in India, presenting many innovations in engineering education and institutional management to encourage and encourage excellence. From 2014 to 18, he was also president of the International Association for Earthquake Engineering. In 2013, he was a life member of the New Zealand Society for Earthquake Engineering (NZSEE). In 2020, he received the Padma Shri from the Indian government.