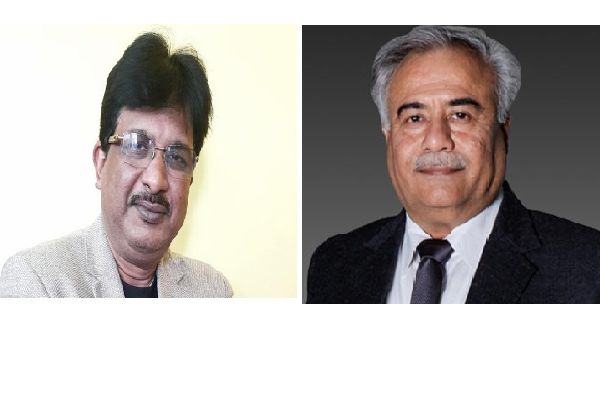 Innovation in placements and internships at BMU for better outcomes foWe are committed to upskill a new generation of professionals, entrepreneurs and leaders, who are not only motivated to imbibe the ideals of Industry 4.0, say Prof. Manoj K. Arora, Vice Chancellor, BMU and Santanil Dasgupta, Director, Career Guidance and Development Centre, BMU students.
B ML Munjal University (BMU) established in May 2014, has been designed as a comprehensive university comprising schools in multiple disciplines. The co-location of disciplinary schools, each specializing in specific disciplines, on a single campus, allows students to pursue multi-disciplinary studies and work at the interfaces of disciplines. Students develop comfort in crafting solutions to problems more broadly, without feeling regimented by their disciplinary boundaries. The T-shaped education and blended delivery let the students gain depth in their discipline as well as the soft skills necessary to collaborate and communicate with people outside the discipline. Therefore, the university holds a strong presence in the higher education space to nurture future leaders.
With a unique blend of hands-on practical approach to learning, live industry driven projects in collaboration with corporates & institutions with global presence, practice school internships, supported by robust industry engagement, BMU has been able address the job market challenges faced by the new generation of students, with a focus on making each graduating student "Deployable rather than Employable."
Also read: PM Modi shares exam mantras for students
Building on our vision to create leaders and the foundations of experiential learning, we, at BMU, are committed to upskill a new generation of professionals, entrepreneurs and leaders, who are not only motivated to imbibe the ideals of Industry 4.0, but also that of empathy, compassion and gratitude
The university puts a lot of impetus on career building rather than focusing on just a 'job'. Therefore, we have a Career Guidance and Development Centre. Each student is registered in this centre. Our career guidance and development program starts with a robust student profiling exercise to identify each student's strengths and weaknesses. A uniquely structured career guidance team consisting of professional business development managers, faculty coordinators and students, engages with practicing industry professionals and academic experts to train our students in the most sought after, recently developed technologies and required skill sets to meet specific industry needs. Every student has to undergo the profiling exercises to identify their specific gap areas, followed by rigorous training programs to rectify the same. Running parallely with a student's academic life cycle, these programs aim to improve soft and behavioural skills, such as communication, work ethics, problem solving, critical thinking and leadership, through a "Track, Train & Measure" approach. These are in addition to the skill and perspective courses (about 15% of the total credit requirements of an academic programme), which the students study as part of their curricula.
The next level of the development program focuses profoundly on Industry 4.0 technologies. Live projects at BMU's state of the art, industry partnered center of excellences and living labs offers students a meaningful, outcome-based learning to solve current industry problem statements and beyond. The curricula are also embedded with a unique Practice School concept, where each student earns about 20% credits by undertaking industry projects right from their first year of education to their final year. The practice school builds their competencies and improves their employability skills significantly. Besides this, elective courses in innovation, entrepreneurship and design thinking help each student to scale up their employability skills and entrepreneurial mind.