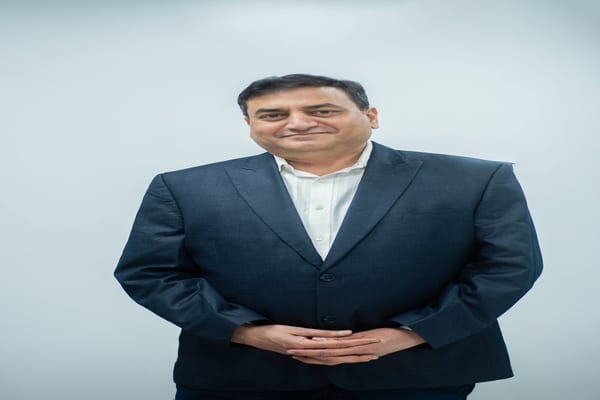 There are numerous advantages to using 3D technology in education. 3D technology is one tool that helps pupils better understand and perceive things in our present educational system. Saras-3D, Inc's Founder & CEO, Bipin Dama, even says that 3D technology improves students' academic achievement. Excerpts
Can you tell us about Saras-3D's beginnings?
Current pedagogy is predominantly focused on rote memorization. While it delivers short-term results in terms of academic scores, it falls short of the long-term goal of providing the stimuli that would encourage critical and analytical thinking, which, in turn, would create the next generation of STEM thinkers and innovators. Our goal with Saras-3D was to fill in this lacuna. We spent years researching how we could elevate and transform the learning experience in a way that would reignite a student's curiosity and supercharge their potential. This was how Genius 3D Learning was conceived and launched earlier this year. It is India's first interactive stereoscopic 3D solution that takes a hands-on, experiential approach to science and mathematics concepts that fosters deeper understanding and retention.
What was the motivation behind developing e-learning solutions for Indian students based on 3D technology? How do you use Saras-3D to bridge the gaps in the Indian education system?
Several studies have shown that using 3D technology has a positive impact on the performance of students through a deeper understanding of concepts, 2X faster learning and better retention, thus helping them achieve their academic goals.
With schools closed due to the pandemic and students studying at home (SFH) becoming the norm, students face new challenges today, such as lower levels of engagement and interest as a result of the passive nature of instruction.The situation has been further complicated by poor internet penetration. In its Remote Learning Reachability Report 2020, UNICEF pointed out that just 24 per cent of Indian households have internet connections to access e-education, with a large rural-urban divide that would widen the learning gap. Saras-3D has been able to embrace this new normal and address these issues with the Genius 3D Learning Solution. It helps students take a more active approach to learning with its hands-on, interactive visualization-based learning experience. Students can play with 3D models that help them dive deeper into each topic and make recalling the concepts considerably easier. The best part? You don't need an internet connection to access the content! We launched it as a solution for parents and students and are now also exploring partnering with schools and institutes throughout India to combine it with their existing methods.
Could you please give us an overview of the Genius 3D Learning solution? How have you tailored this approach to suit the Indian educational system?
Genius 3D Learning is based on stereoscopy, a technology that combines special eyeglasses with a booster box to create a three-dimensional, interactive experience. Students can learn twice as fast by interacting with realistic, scaled models that depict the topic the way it exists in real life. This is because they are actively learning through doing rather than passively learning about a topic. The blended experience also includes topic overviews, 3D videos, ample quizzes, and analytics. The ultimate result is two-fold; students master skills swiftly, and parents relax, knowing their children are engaged, actively reaching their academic goals.
To align it with the Indian educational system, we have curated the courses for 10th, 11th, and 12th standard subjects – Physics, Chemistry, Biology and Mathematics. These are based on the NCERT curriculum and also help students to ace competitive exams like JEE and NEET.
How can Genius 3D Learning offer students the competitive edge they need while studying for JEE/NEET?
By fully aligning with JEE and NEET, students are able to master the required skills and knowledge at a faster pace. Genius 3D mimics the in-classroom experience through virtual labs and 3D videos and blends them with learning fundamentals like theory lessons, quizzes, and analytics. Students can practice taking tests and use analytics to track their progress and pinpoint the skills they still need to master in order to ace the test.
How do you see the growth of 3D-based e-learning in India after the pandemic?
While the pandemic has expanded the prevalence of online learning classes and paved the way for technological advancements in our education system, it's also made us all aware of how difficult it is to study from home. It's clear that students who can study from home effectively will have a distinct advantage. Even after the pandemic, when schools reopen, parents will still want to give their children the tools they need to study from home effectively. Now that more schools are aware of the possibilities that edtech can bring, they will be more likely to partner and invest in tools like Saras-3D to expand the ways they actively engage students in the classroom.