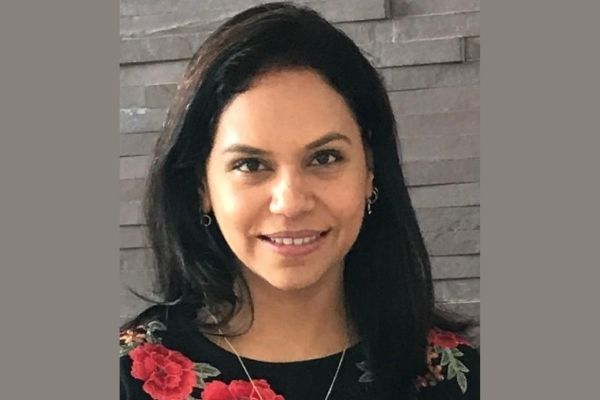 Wonderhood takes a comprehensive 3T Approach such as 'Toy-first, Tech-enabled, and Teacher-aided' to deliver high-quality learning experiences to children, which is necessary for knowledge outcomes, says Kavitha Mohammad, Co-founder, Wonderhood in an interview to the Elets News Network (ENN).
Can you tell us more about Wonderhood and how you are planning to expand your business?
A well-researched and well-known fact about children is that 90% of their brain growth happens between ages 0 and 5 years. The only source of early learning so far has been pre-schools, digital resources, or siloed off-the-shelf toys, especially in India. During this pandemic, established sources of formal learning were disrupted. This further highlights the need for sustainable and flexible learning solutions delivered in a safe and predictable environment. Wonderhood's mission for the last 4+ years has been to make the early parenting journey fun and rewarding. WonderLearn (Wonderhood's TRULY-INTERACTIVE LEARNING program) is the only balanced solution in the market that combines toys, live teacher sessions, and interactive digital content. We currently serve all the cities and many towns in India and prominent cities in the UAE and South East Asia.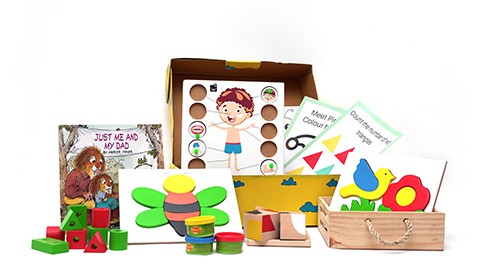 WonderLearn is disrupting the early learning space by demonstrating that knowledge outcomes can be effectively delivered anywhere, anytime. Key highlights of the program are:
Proprietary toys tied to children's age and developmental milestones
Digital content and activities to reinforce concepts to children in an interactive model
Research and Innovation through learning labs to enrich the learning experience for this age segment
How is wonderLearn's early learning program different?

WonderLearn, a first-of-its-kind EdTech startup, is on a mission to make early learning for preschoolers and their parents a fun, delightful, and rewarding experience. The company takes a comprehensive 3T 'Toy-first, Tech-enabled, and Teacher-aided approach to delivering high-quality learning experiences. WonderLearn is unique in many ways like:
Concepts are first introduced through Toys. A child's learning universe is further expanded through digital activities. Toys are environmentally sustainable, reusable, modular, and are custom designed for curriculum
We offer flexibility to start learning any time of the year, from anywhere. Learning goals and lesson plans are tied to a child's age and not necessarily to a rigid academic calendar
WonderLearn is a good blend of standardization and customization based on a child's age. Cognitive skills and gross motor development vary and evolve every few months in young children. For effective learning outcomes, it is best not to group or treat them as one similar unit in a single large classroom.
Giving back to the community – Every child has a right to a wonderful and playful childhood. We see ourselves enabling that for every child in India
Can you brief us about your early learning programs that will be useful for children?
We strongly believe that children bloom when their learning outcomes are aligned to their age. Learning goals and developmental milestones vary and evolve every couple of months
They learn best in an immersive environment with a good mix of physical toys, puzzles, books, and digital activities.
Facilitation by a teacher or a parent is necessary to set the right context for children
At WonderLearn, live interactive classes with teachers are complemented with pre-recorded videos with a 1:5 ratio for effective outcomes and experience.
During Covid 19 pandemic, what gap did the WonderLearn program address? What changes did you bring into the system that has helped parents?

The COVID-19 pandemic has changed the course of education across all age groups, especially for preschoolers. This pandemic has given parents time to experiment with different formats of learning. Structured vs free-wheeling, Physical Schools vs Hybrid Models, Home-schooling vs No-Schooling, etc
Moreover, the priorities and teaching styles of millennial parents are fast changing. They prefer shorter and more flexible hours for their children, allowing scope to learn many more concepts beyond the established standard methods
Parents have come to believe the role of technology as an important life skill in the growth of the digitally native generation (modern-day children). As long as a child's multiple intelligences (physical, motor, sensual, listening, speaking, etc.) are adequately stimulated through digital learning, the technology is here to stay.
WonderLearn has taken the most out of 3Ts (Toys, Tech, and Technology) to devise a perfectly balanced technology-aided program for better learning outcomes.
Parents continue to welcome and appreciate this model at WonderLearn, which is evident through high growth rates, engagement levels, and renewals on our platform.
How is digital learning transforming today's education system in India?
Digital learning has already become a key pillar of the modern-day education system. Children may be introduced to a concept through physical aids; however the learning is exponentially enhanced when it is illustrated in multiple ways through digital means. Digital gives us the ability to expand the learning universe and extend it to many children at scale and with ease. The ability to seamlessly introduce, apply and transport concepts from the physical world to digital (and vice-versa) is extremely powerful.
A case in point is how digital and physical elements are seamlessly integrated for children in games such as Pokémon GO, AmongUs, Roblox, etc.
We believe children are naturally more accepting of any change. We have seen children and parents quickly embrace digital/virtual as well as hybrid learning models. Digital learning is breaking barriers and enriching the quality of education for children across India.
How wonderLearn is using an interactive method to digitally enhance education?
wonderLearn's unique program is designed to exercise all faculties in a child – Gross Motor Skills, Fine Motor Skills, Sensual, listening, speaking, etc. using physical and digital aids.
Interestingly, digitally native children like graphics before text instead of after. They respond better to multi-media than pure text. They function best when networked in a peer-learning setup, and respond to instant gratification and frequent rewards. They prefer pretend-play with their favorite customized cartoon characters. All such nuanced behaviors are factored in while developing our program.
Could you kindly tell us about the research and development that went into the creation of your services and products?
We have been working with young parents and children of this age group for many years now. We understand their needs and practical issues very well. The experience and insights gained since 2017 reflect in the WonderLearn program where every design element is deeply thought through, iterated with parents, and finalized. The resonance with children and parents is very high which is evident in the high customer satisfaction levels and NPS (promoter scores).
Our design philosophy has always been about the right balance between physical toys and digital activities for children. While toys are table stakes for young ones anyway, we have been able to expand the learning universe by creating many more interactive multi-media activities through digital platforms. We have been able to optimize the overall screen time and children's attention by creating smaller theme-based modules. The feedback from parents is highly encouraging on how digital activities and physical toys come together seamlessly at WonderLearn.