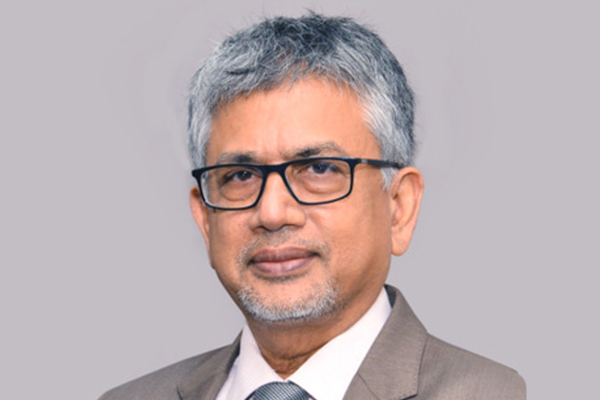 B.S. Abdur Rahman Crescent Institute of Science and Technology (Deemed to be University) established in the year 1984, is the "first generation Self Financing Engineering Institution" in Tamil Nadu. It became a "Deemed to be University" in 2009, under section 3 of the UGC Act 1956. The Institute aspires to be a leader in three dimensions of higher education viz., Teaching, Research and Consultancy & Extension with its long term objective: to become a "Research Intensive University"
Crescent Institute spans over 50.19 acre of sprawling, serene and ever green campus abutting the Grand Southern Trunk Road and Vandalur-Kelambakkam Road with more than 17,00,000 sq. feet built up area. All the buildings have structural stability and fire safety certificate which ensure a secured environment in the campus. The lift and ramp facilities are also available in all the buildings for the specially-abled staff and students. The classrooms are well equipped with the latest technology like Audio-visual (AV) systems, LCD projectors, and Wi-Fi hotspots. The classroom ambience encourages the students to work individually and as a team as well. At Crescent, sports activities are encouraged among the students. The facilities available for sports, games (both indoor and outdoor), gymnasium, yoga and cultural activities are more than adequate and the same is being evident by large number of students' participation.
Also read: Edumpus supporting higher education in adopting technology
There are 23 departments grouped under 12 different Schools for 7000+ students. These departments offer 30 Undergraduate, 23 Postgraduate and Ph.D. programmes in Engineering, Management, Commerce, Architecture, Law, Pharmacy, Science & Humanities. Office of Dean Academic Affairs is responsible for planning and development of all academic programmes such that it is dynamic, up-to-date, in line with current scientific developments and industrial relevance. As per the norms of regulatory bodies, curriculum and syllabi are framed. As a part of quality initiatives, Choice Based Credit System, Outcome Based Teaching Learning, Continuous Assessments are being practiced in all the UG & PG programmes.
The significant achievements of the Institution in the recent years include A+ Grade by NAAC with CGPA 3.33, 20 programmes accredited by NBA – Tier I, 112th Rank by NIRF India Rankings 2021 under Engineering Category, THE Impact Ranking 2021 : 101-200 (SDG – 6), 101-200 (SDG – 7), Diamond Rating by QS IGauge, QS E-Lead Certification, All India 1st Rank in Data Quest T-School Survey 2021.
The vision of the Office of Dean (Research) is to strive to make BSACIST a Research-Intensive Institution. Apart from the JRF/SRF fellowships, the scholars also benefit from earn-while-you-learn scheme (EWL), and Government funding agencies. Institute has an h-index of 56, i-10 index of 474, 5,800+ research publications, and 18,500+ citations. Post doctoral fellowships and research incentives are provided to encourage quality research.
Crescent Innovation & Incubation Council (CIIC) is the innovation arm of Crescent, and funded by BioNEST BIRAC, Department of Biotechnology, Govt. of India. CIIC is positioned as the 3rd Best Bio-Incubator of India 2020 by Biospectrum Magazine. CIIC is recognized by the European Commission for collaborative projects and soft landing of start-ups. CIIC has facilitated the start-ups in raising of Rs. 5.06 Cr. from Govt. agencies and Rs. 41.7 Cr. from private investment agencies with start-ups creating 450+ employment opportunities.
The Centre for Innovation in Teaching and Learning (CITL) was established in the year 2018 to enrich the students, faculty and entire education society with quality educational content. This centre has 510 sq. feet area with recording facilities and additional Console room for editing and instructions. Centre supports through Online Educational Technologies to create e-content by our faculty and offers consultative services. The key focus areas of the centre include staff development, course design & delivery using Video Production Technology.
Data Centre aims to provide the staff and students of the Institution a hi speed internet with 24/7access to wired and wireless computers, storage and networking resources. This will enable access to Lab, Crescent LMS, ERP and to other systems in campus. Educational resources such as NPTEL videos are available via the streaming server. Virtualization and Green Computing are also achieved in the Campus.
Centre for Sustainable Development (CSD) aims to become a globally renowned 'Centre of Excellence' in achieving Sustainable Development Goals by solving societal problems of relevance. Centre has established 500kg Biogas plant and a 550 kWp solar PV plant, solar water heater, equivalent to 240 electric geysers. About 50% of the electricity demand of the Institute is met through roof-top solar photovoltaic power plant. Through this the Institute has earned benefits to the tune of 1.8 Cr. and remains sustainable for next two decades.
The Office of Student Affairs provides the students with experiences beyond the classroom that reinforce classroom instruction and complement academic learning, promote appreciation of cultural diversity, improve the quality of campus life, protect relevant rights of students, and contribute to building a sense of togetherness in campus.
The Centre for Sponsored Research and Industrial Consultancy (CSRIC), in line with its vision, manages more than 85 projects from 2015-2020. Through projects, adequate research infrastructure facilities are created to conduct research in thrust areas of societal needs. The state-of-the-art facilities are created from major Government funding agencies and from Non-Government agencies apart from the self-funding by management.
The Central Library has over one lakh books in the field of Science, Engineering, Technology, Architecture, Pharmacy, Law, Management and Humanities. The Library has membership with National Digital Library of India, Shodhganga, eShodhSindhu and INFLIBNET. For resource sharing and Inter Library Loan, Library is a member of DELNET (Developing Library Network), MALIBNET (Madras Library Network), British Council Division, American Information Resource Centre and Structural Engineering Resource Centre (SERC), Chennai. It has subscribes more than 17 thousand online journals.'