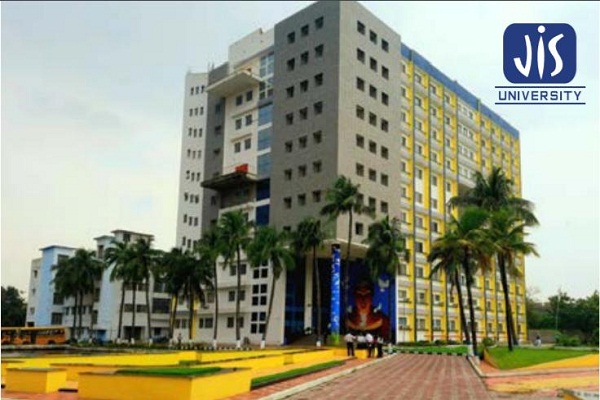 JIS University has announced the dates for JISU Entrance Test2021(JET-2021) and invites applications from the eligible candidates in the UG courses offered in B.Tech. (CSE), BCA, B.Sc in Geology, B.Sc in Biochemistry, B.Sc in Biotechnology, B.Sc in Microbiology, Bachelor in Medical Lab Technology, B.Sc in Agricultural Science, BBA, BBA-LLB, LLB, B.Pharm, B.Tech (Lateral), B.Pharm (Lateral), B.Ed, B.Sc In Hospitality & Hotel Administration, B.A. In International Culinary Arts, Diploma course offered in D.Pharm and PG courses offered in M.Pharm, M.Sc in Biochemistry, M.Sc in Biotechnology, M.Sc in Microbiology, MBA, MCA, M.Sc in Remote Sensing & GIS, M.Sc in Applied Geology, M.Sc in Physics, M.Sc in Chemistry, M.A. in Education and MBA in Hospitality & Hotel Administration. Students will have to apply online through the JIS University website- https://www.jisuniversity.ac.in/. The Entrance Test will be conducted from 10th July 2021 to 31st August 2021 on online mode on alternate Saturdays between 11 am to 1 pm and 3 pm to 5 pm as per available test slots. The exam can be taken by students from anywhere in India and also abroad.
With prior registration, students can appear in the examination by physically reporting at the University campus at Agarpara, Kolkata as per pre-defined time slots. As the University strictly adheres to a merit-based criterion, students have to qualify in the JET-2021 to take admission at JIS University. The entrance test will comprise multiple MCQ type questions for each examination. Also, the topic of the questions will depend on the course a student is applying for. No application fee is being charged from the prospective students for appearing in JET-2021. The first phase of the Entrance Tests has already begun and has received a noteworthy response from all sections of the student community. Meanwhile, the University is also inviting applications for the various PhD courses offered.
Students aspiring to study at JIS University are assured of quality education as all the courses are duly accredited and affiliated by regulatory bodies like the University Grants Commission (UGC), All India Council for Technical Education (AICTE), Bar Council of India (BCI), Pharmacy Council of India (PCI), National Council for Teacher Education (NCTE) and United Nations Academic Impact (UNAI). An active member of the Association of Indian Universities (AIU) since 2017, the university has been constantly evolving its teachinglearning process to keep up with the demands of a technologydriven era. A judicious blend of the conventional methods of teaching and the recent trends in ICT-based education is being followed at JIS. State-of-the-art infrastructure, well-equipped laboratories, well-stocked library, highly accomplished faculty members, a complete Wi-Fi enabled campus with CCTV surveillance, corporate mentorships, various national and international collaborations, project-based learning, student-focused teaching strategies with the help of a supercomputer and cloud server are the few things that make JIS University a trusted choice.