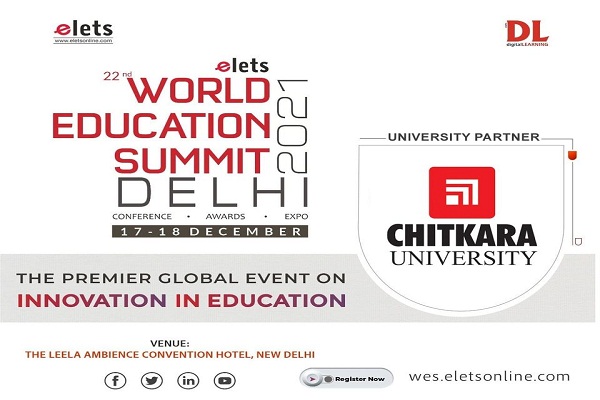 Today, innovation is very significant for the upliftment of higher education institutions. Without innovation, it will become difficult to sustain in the global market, which is very competitive. We need to understand that innovation in education is not about staying ahead of the curve but being relevant and sustainable in the market.
To meet the prerequisites of the industry, Chitkara University is focusing on innovation significantly. The university has always strategically moulded new technologies and cultivated new ideas, enhanced creativity, encouraged collaboration and promoted inclusion. Their focus is to introduce the latest innovations and technologies in the education institutions too.

Chitkara University is a place of original thinkers, innovative minds, excellent ideas and a hub of inquisitive students. The students studying here bring fresh perspectives, approaches and thoughts that make them stand out. The university has received accolades and awards on different platforms.
We welcome Chitkara University as a University Partner at the 22nd World Education Summit, to be held in Delhi on 17-18 December. Recognised for its flourishing research and innovation on global platforms, the university has achieved milestones and excellence in education.

Through Chitkara University's Twitter account, the university has appreciated and thanked Elets Technomedia Pvt Ltd for inviting them to address the event and also said "The higher education system has undergone massive changes in terms of providing quality education, development of basic infrastructure, rapid growth in the number of universities and colleges, flexible education mode and so on. The event will be a platform where the stakeholders can discuss and share the experiences that will make higher education more responsible and ease the teaching-learning process."
We welcome Dr Madhu Chitkara, Pro-Chancellor, Chitkara University, as a speaker at the event where she will be sharing her valuable insights on innovation in education. She will also talk about the various initiatives like skilling students, research and making innovation the key areas of importance for the university.
Participate in this grand premier event to listen to her vision and commitment to improve the quality of education and bring in an innovative transformation in the education sector.
Connect with us now!