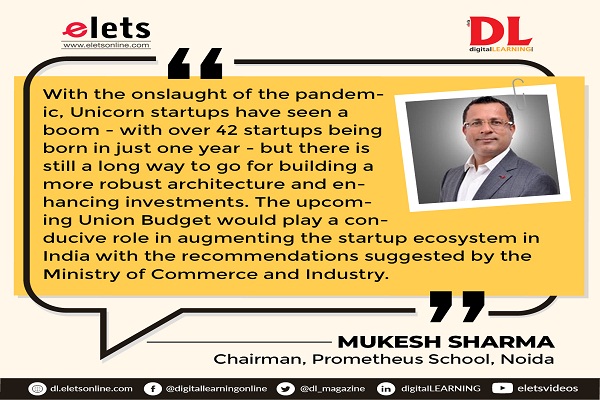 As all eyes are on Union Budget 2022 that is all set to be announced on February 1, 2022, Digital Learning spoke to a few industry experts about their expectations from the Union Budget 2022.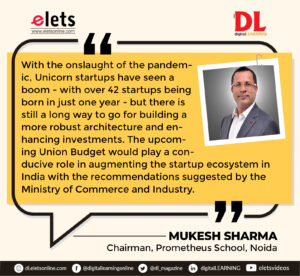 Digital transformation has become the way forward today. Startups are increasingly bringing in new technologies and innovation to foster digital excellence. The government is also surely stepping up in facilitating and furthering the same, along with private initiatives. With the vision of Digital and Startup India, the coming years would witness a boom not just in harbouring a digital ecosystem but also helping startups in ease of business – India having the 3rd largest startup ecosystem in the world, is testament to the same.
Boosting the startup ecosystem is a pivotal aspect, especially with the upcoming Union Budget. Mr. Piyush Goyal, Minister – Commerce and Industry, also recently shared his views on how startups need to "leverage modern technologies for local and global markets". With the government helping startups via simplification of taxes and compliances, boosting such an ecosystem in India would prove beneficial in the years to come.
With the onslaught of the pandemic, Unicorn startups have seen a boom – with over 42 startups being born in just one year – but there is still a long way to go for building a more robust architecture and enhancing investments. The upcoming Union Budget would play a conducive role in augmenting the startup ecosystem in India with the recommendations suggested by the Ministry of Commerce and Industry.
Boosting the startup ecosystem will not just help India lead the entrepreneurial development but also help in increasing jobs and digital transformation. My hope is to see how the Union Budget puts key focus on this facet and realizes the vision of Digital India by supporting niche startups.