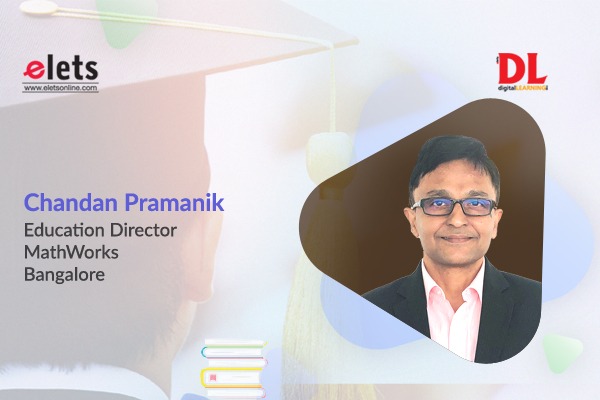 As a civilization, ancient India boasted of world class universities attracting students and faculty globally. Cut to 2022, we know the state of higher education. Megatrends like Electric vehicles are expanding their footprint and there is a huge demand for technologies like Data Science, but there aren't enough engineers with these skills. As per Industry sources, 12000 engineers for EV would be needed against a supply of 500. My focus here would be on a few high-level suggestions to mitigate these challenges, specifically on engineering education.
We need to look at this from two levels, one at a policy level and other at the Institute level.
Firstly, this is one area which needs immediate increase in government investment. The US govt sponsors in excess of Rs. 4000 crores for research at MIT. In comparison, the total govt. spending on all IITs put together is approx. Rs. 4500 crores annually. The annual budget of just the top 3 universities under MoE China is equal to the total budget spent by MoE India on primary, secondary and tertiary education. Now look at the problem from a local lens. While spending on IITs looks small compared to MIT, within IIT, NIT and IIMs less than 5% of students go, but more than 50% of govt funding goes to these institutes. So, we can well imagine the plight of the second rung institutes. It's not surprising that after paying all the salaries, there's hardly any money left for innovation in education.
Without increasing investment to say 6% of GDP as per Kothari Commission, none of the reforms can be meaningfully implemented. But doing that alone won't help. We will need accountability on how and where that money is spent.
Secondly, take inspiration from successful agencies like ISRO. Finance ministry allocating a sum in every budget towards Education, is not the best way to execute. Replace the Ministry of Education with an autonomous agency directly under PMO, which is led by a panel of distinguished and empowered academicians and experts from different fields. One of the key functions of this agency would be to liaison with each ministry and understand what the top problem is. Between all relevant ministries and NITI Aayog, let's identify ten big bets for the country for the next five years. It should also take the funding from these ministries to solve these problems as both problems and funding coming from the same source brings more accountability.
Thirdly, the NEP 2020 talks of creating MERUs (Multidisciplinary Education and Research University). Instead of creating new universities, leverage the older IITs. IITs should gradually move away from UG education. The JEE advanced acts as a perfect sieve to pull the best talent from the country, train them with best facilities available so that these students either move abroad or do an MBA to join an MNC. The hard question here is how many of these 'brightest of the bright' minds are contributing towards building a self-reliant India and why we don't have local companies of the likes of an Apple, Google or a TESLA coming out of these campuses. Start by converting the 7 older IITs and 8 large NITs into 15 large research-based universities with huge defense/ industry and academic collaboration. These MERUs should be clusters of Research and Innovation along with multi-disciplinary colleges including medical, social science, law, finance and management, apart from engineering. Expand these centers, each with 10000 PhD students working on 'grand challenge' problems.
The focus here should be on developing implementable technologies on the 10 big bets for the country. These are the clusters where deep tech innovation would be incubated to create future large product corporations providing job opportunities to thousands in the core engineering domain which is increasingly becoming a challenge. Unicorns like platform aggregators are great, but it may be difficult to accelerate the GDP growth only through these models and provide employment to millions of youths.
Fourthly, the responsibility of quality undergraduate engineering education should lie with rest of the IITs, NITs and a layer of good institutes below that. Huge reforms are needed in this segment. The problem of un-employability has been discussed at length, but a knee jerk approach won't help. Many institutes have retrofitted isolated courses on AI and Data science without much thought on what and how the subject needs to be taught. Currently all industries are focused on IITs and NITs for talent. Why? Because these institutes have the highest bar for entry and hence it provides a good filter to industry to pick the cream. Expand the list of IITs and NITs to 200 (we can call all of them by one name), with each having an average intake of 3000 UG students so that India gets a pool of at least 6 lac good quality engineers, instead of 12 lac mediocre unemployable engineers. These institutes should focus on not only delivering an Industry relevant curriculum, but also solving local problems. Superficial 'mixing' of different disciplines wouldn't create an inter-disciplinary knowledge system. Research based learning should be integral in these institutes, but that research should focus on solving local community problems. When local problems get translated as projects, Multi-disciplinary approach automatically sets in and a substantial part of learning happens out-of-class. Project based learning where we put the problem first, needs to be a mandate. Investment and support to private institutes is essential. When it took sixty years for IITs to transform from a world class teaching institute to a great research institute and now into strong entrepreneur centers, we cannot expect the Tier 2 institutes to accomplish the same result in 6-7 years without financial support.
The other aspect is to enrich the curriculum using computer aided technologies. Learning is enhanced when students use tools to visualize and experiment. Today there are ample technology options for institutes to adopt such tools in curriculum, but sadly there is an inertia to shift from instructional classroom based approach to experiential methodologies.
Fifthly, the aspect of teacher motivation and training in Engineering education has long been ignored. We realise that curriculum has to be interdisciplinary, but not many colleges have faculty to drive such interdisciplinary projects. For a teacher, guiding a student 'how to think critically and learn', especially in a world where there's so much content, is more important today than 'teaching' in a classroom. In that way, the teaching role itself is transforming into a mentorship role. Unless we redefine the role of our educators from being 'teachers passing information' to guides who nurture the innate curiosity of students so that they ask the right questions, we cannot expect a long-term change. The question of single-minded glorification by institute leaders of heavy pay-scale jobs in campus interviews needs a serious thought. Our campuses need to have an ecosystem where teaching becomes a joyful experience, and that can happen through a combination of training, role definition, remuneration and recognition. A Dept of Education in every university is an increasingly critical need.
Sixth aspect is the industry collaboration. Unfortunately, we have spoken for fifty years on this subject, but this is still transactional and not at the level of collaboration with a sizable trust deficit between the two.
It's high time, law makes it a mandate for industry to allocate a part of the profit they make in India for funding research in India. Government alone cannot and should not be funding research and education, private sector investment is needed, particularly for funding academic research and also to support the cause of translating that research into wealth. Alongside 'Make in India', we would need IPs and patents which belong to India, along with a robust support system which supports the movement of these patents into beta and then into commercial products. For India to be 'self-reliant' this is absolutely essential. Without private sector support, that wouldn't happen. A part of profit needs to mandatorily be ploughed back to develop the education eco-system. It's a simple equation, if an industry needs talent to grow, they need to be a party in investment needed for developing that talent. They cannot just stand by the side of the road and cry that engineering colleges are not producing good talent for industry. To drive home this point, the Oxfam Inequality report states that just 1 % of tax on the wealth of 98 richest Indian billionaires can fund the total annual expenditure of school education and literacy under MOE.
There's a lot that needs to happen in this space urgently and for that we need a blend of political will and clarity of vision. I am optimistic that the coming five years would see transformational changes in engineering education so that, in the words of Vivekananda, we truly start walking down the road of making education life-building, man-making and character building.