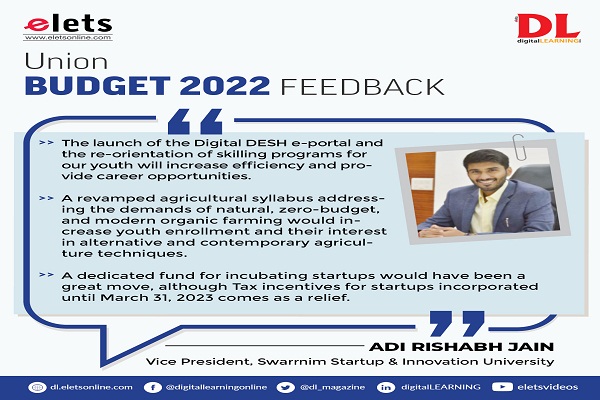 The Budget 2022 presented by Union Finance Minister Nirmala Sitharaman has been progressive and digitally inclusive by making 'Digital India' a reality in all sectors. The budget for this year anticipates change, a new beginning, and new opportunities in 2022. Given the ongoing pandemic and globalization trajectory, the 'Digital University' initiative would undoubtedly accelerate educational transformation.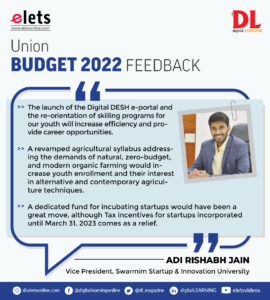 However, it would be prudent to consider challenges to this transformation, such as enabling students to transition from being entirely offline to online. The launch of the Digital DESH e-portal and the re-orientation of skilling programs for our youth will increase efficiency and provide career opportunities. A revamped agricultural syllabus addressing the demands of natural, zero-budget, and modern organic farming would increase youth enrollment and their interest in alternative and contemporary agriculture techniques.
We will implement this in our Bachelor's program in Agriculture. For a university like ours that is focused on startups, a dedicated TV channel program as part of digital inclusion will provide students with quick access to the latest developments in their fields of interest. A dedicated fund for incubating startups would have been a great move, although Tax incentives for startups incorporated until March 31, 2023 comes as a relief.
Creating an automous National Education Technology Forum (NETF) will give a boast for free exchange of ideas for advance learning and assesment in higher education, last but not the least, the supplementary education to compensate for the loss of last 2 years will enable students to bridge the knowledge based gap, due to unplaned closure of schools and colleges."