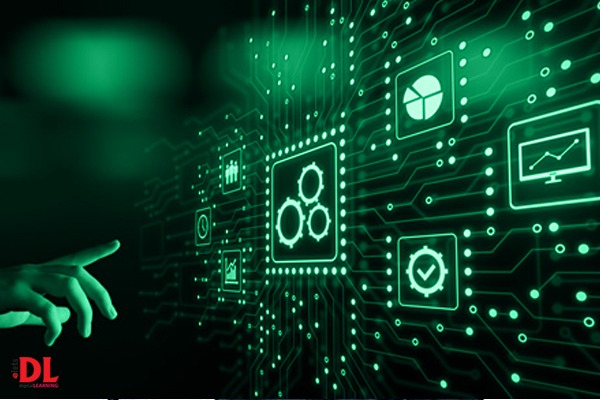 The Union Budget for FY23 gave a big push for the digital education ecosystem. Post the pandemic, digital education became a key component for continuing education in the times of lockdown and this push has only accelerated the significance of digital education. Tarannum Manjul of Elets News Network takes a look at what the union budget offers for the EdTech sector.
As the Union Finance Minister Nirmala Sitharaman opened her laptop to read out the Union Budget FY23, the Education technology, or EdTech sector looked at her with bated breath. The Union Budget FY23 has allocated Rs 1,04,278 crore for the education sector , which was an increase of 11.86% compared to the revised 2021-22 gross allocation of Rs 93,223 crore. While it is still lower than the NEP- recommended 6% of GDP, it surely turned out to be a positive sign. If we look at the Budget from a sub-sector perspective, it is interesting to see the allocation and hence the trend.
Let's have a look at some "gifts" that were doled out for the education sector. In school education, acknowledging learning losses due to closure of schools, the 'one class-one TV channel' programme of PM eVIDYA will be expanded from 12 to 200 TV channels. This will help state governments to provide supplementary education in regional languages for classes 1 to 12. As we look at this move, It can be a big step in providing high-quality e-content in all spoken languages for delivery via the Internet, mobile phones, TV and radio through digital teachers. A competitive mechanism for development of quality e-content by teachers has been mentioned here.
The allocation for Samagra Shiksha went up to Rs 37,383 crore in 2022-23, from Rs 29,999 crore in 2021-22. Similarly, the allocation for Strengthening Teaching-Learning and Results for States (STARS) went up from Rs 340 crore to Rs 550 crore. Thrust is given on programmes such as Accelerating State Education Program to Improve Results (ASPIRE) and Exemplar Schools through an allocation of Rs 600 crore and Rs 1,800 crore, respectively, for 2022-23. These initiatives will put states at the forefront of improving learning outcomes.
Now let's look at the Higher Education Ecosystem and the gifts to HEI. On the higher education front, there is an announcement of a digital university, which will be established to provide access to students, across the country, world-class quality universal education with personalised learning experience at their doorsteps. This will be made available in different Indian languages and information and communication technology (ICT) formats. The university will be built on a networked hub- spoke model, with the hub building cutting-edge ICT expertise. The best public universities and institutions in the country will collaborate as a network of hub-spokes. It's a forward-looking move. KPMG had suggested a blueprint for a similar digital university for skill development: the 'Skill-Tech Varsity'. It is heartening to see the Budget having a clear focus on leveraging digital technologies.
Five academic institutions on urban planning are to be made centres of excellence under the All India Council for Technical Education (AICTE). The institutions will get endowment of Rs 250 crore each. Apart from this, agricultural universities will be funded to revise syllabi to meet the needs of modern-day farming.
World Class Institutions have been allocated Rs 1,700 crore for 2022-23—an increase from Rs 1,200 crore in 2021-22. This could be effectively used for bringing our education in select areas such as financial services and technology to compete with best-in-class globally. The Rashtriya Uchchatar Shiksha Abhiyan has been allocated Rs 2,042 crore for 2022-23, up from Rs 793 crore in 2021-22. Also, the National Mission on Education through ICT has been allocated Rs 400 crore and the Programme for Apprentice Training Rs 500 crore for 2022-23.
In skilling and vocational education, the Digital Ecosystem for Skilling and Livelihood (the DESH- Stack e-portal) will be launched with an aim to empower citizens to skill, reskill or upskill through online training. It will also provide API-based trusted skill credentials, payment and discovery layers to find relevant jobs and entrepreneurial opportunities. To promote critical thinking skills and to give space for creativity, 750 virtual labs in science and mathematics, and 75 skilling e-labs for simulated learning environment, will be set up in 2022-23. The National Apprenticeship Promotion Scheme (NAPS) has been allocated Rs 170 crore in 2022-23 as against no allocation in the last Budget. The budget for Skill Acquisition and Knowledge Awareness for Livelihood Promotion (SANKALP) has gone up from Rs 193.47 crore in 2021-22 to Rs 300 crore in 2022-23.
"Due to the pandemic-induced closure of schools, our children, particularly in the rural areas, and those from scheduled castes and scheduled tribes, and other weaker sections, have lost almost two years of formal education," Sitharaman said. "We recognise the need to impart supplementary teaching and to build a resilient mechanism for education delivery.
The expanded One Class One TV Channel initiative "will enable all states to provide supplementary education in regional languages for classes 1-12," she said.
The government will also establish a digital university "to provide access to students across the country to world-class quality universal education, with personalised learning experience," the finance minister said.
Allocation under the digital India e-learning programme, which includes the PM e-Vidya scheme, was lowered to Rs 421.01 crore for 2022-23 from Rs 645.61 crore in the last financial year . The revised estimate of the programme in 2021-22 was pegged at Rs 367.51 crore, lower than initially allocated.
The Budget set aside Rs 1.04 lakh crore for education, an increase of around Rs 11,000 crore, or 11.86%, from what was pegged in 2021-22. While the 2021-22 budget estimate allocated Rs 93,224.31 crore for the sector, the revised estimates curtailed it to Rs 88,00.52 crore.
Of the total outlay, Rs 63,449.37 crore has been allocated for schools, and Rs 40,828.35 crore for higher education. Last year, the financial allocation for the school and higher education departments was kept at Rs 54,873.66 crore and Rs 38,350.65 crore, respectively.
A bulk of the outlay for schools (Rs 37,383.36) will be spent on the Samagra Shiksha Abhiyan, the central government's flagship programme for universal education. Last year, Rs 31,050.16 crore was allocated for the scheme.
The midday meal scheme, renamed as PM Poshan last year, saw a drop in allocation, to Rs 10,233.75 crore in 2022-23 from ₹11,500 crore last year. The revised allocation for 2021-22 was Rs 10,233 crore, the budget document showed.
Allocation for central schools such as Kendriya Vidyalayas and Navodaya Vidyalayas increased by Rs 850 crore and Rs 315 crore, respectively. The budget allocation for the National Council of Educational Research and Training (NCERT) was increased by Rs 10 crore from last year.
Budgetary allocation for teacher training and adult education was drastically reduced from Rs 250 crore in 2021-22 to Rs 127 crore in 2022-23. The revised allocation for 2021-22 teacher training and adult education dropped to Rs 2.75 crore, indicating that the funds earmarked for the scheme could not be spent.
In higher education, the allocation of grants to central universities has risen to Rs 9,420.00 crore from Rs 7,643.26 crore last year. Monetary support to the Indian Institutes of Technology has increased by Rs 658.9 crore and to Indian Institutes of Managements by Rs 177.9 crore in 2022-23, in comparison to last year.
The outlay for research and innovation has been pegged at Rs 218.66 crore in 2022-23 in comparison to Rs 237.40 crore last year. The revised allocation decreased to Rs 144.41 crore in 2021-22.
The allocation for Higher Education Funding Agency has been drastically trimmed to Rs 1 lakh from Rs 1 crore in 2021-22. The revised allocation for 2021-22 was also Rs 1 lakh. HEFA offers 10- year loans to higher education institutions for infrastructure development.
Besides these, the government has allotted Rs 1,800 crore for the exemplar scheme, which aims to prepare more than 15,000 schools of excellence to help showcase the implementation of the National Education Policy 2020.
The finance minister also laid focus on mental health, skilling and training of teachers citing the pandemic and prolonged closure of schools. The union budget has ushered in positive measures in the field of education which will give a boost to the sector especially in the context of the pandemic. The finance minister stressed upon imparting education in regional languages which is being appreciated by the educators.
Shahan Sud, an investment professional at Indian Angel Network and a trend analyst, opines "by giving digital education the push it needed to make it inclusive for India, the Finance Minister has tried to encapsulate the agility and asynchronous nature of learning and how it has transformed ever since the first IIM was established in 1961 or more so in the last 3 years. Furthermore, the push towards EdTech is forward looking as we are staring at a fourth covid wave (of Omicron subvariant), wherein EdTech tools will help in ensuring the continuity of learning and EdTech services are well placed to benefit from startup based exports from India.
"Exciting news! Elets Education is now on WhatsApp Channels Subscribe today by clicking the link and stay updated with the latest insights!"
Click here!