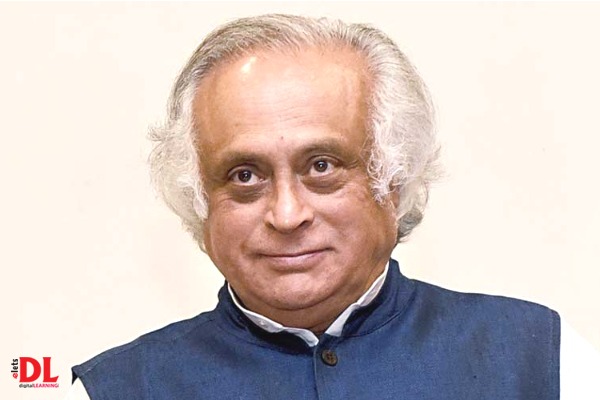 New Delhi 
Senior Congress Leader Jairam Ramesh has called for increasing the number of government medical colleges and also made a plea to regulate fees of private medical colleges, in the Rajya Sabha on Wednesday.
Raising the issue through a Zero Hour mention, Ramesh said just about 53 per cent of all medical institutions in the country are government colleges and the rest are private whose population has been increasing over the last few years.
The government, he said, came up with the NMC Bill in 2017 that provided for the National Medical Commission to regulate fees and all other charges for not more than 40 per cent seats in private medical colleges.

The Standing Committee changed it to at least 50 per cent. But the Act passed by the Parliament in 2019 changed at least 50 per cent to 50 per cent, Ramesh said, highlighting the high fees charged by private medical colleges on seats outside the NMC purview.
"We must increase the population of government medical colleges (and) we must strictly regulate the fees of all medical institutions including private institutions," he said.
The fee policy currently is to 'pay now learn later' but it should be 'learn now pay later', he said.
"There is an acute shortage of medical doctors and public health professionals in this country," he said. "The belief that private medical education will form the foundation of medical education in this country is deeply, deeply flawed and deeply dangerous," he stressed.

br>