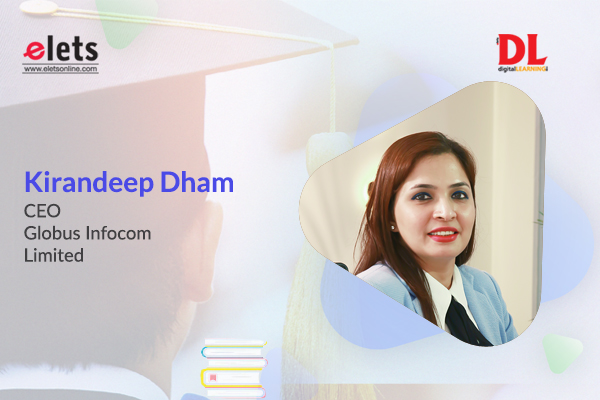 Incepted in year 2001 with an aim to provide advanced technology and learning solutions to our users, Globus Infocom forayed into the market with a few products and solutions in the Education Technology domain. Within few years of its inception, the brand became trustworthy and one of the most sought-after technology solutions providers in India.The company houses one of the most elaborate ranges of technology solutions ranging from Smart Classroom Solutions, Digital Board Solution, Online learning solutions, Digital Language Lab, Interactive Displays, to Video conferencing solutions, AI-based advanced bio metric & surveillance solutions like Classroom Monitoring Solution, Facial Recognition Attendance Solution, Student Behaviour Analysis Solution etc equipped with unparalleled technology and highly advanced features.
Apart from Education technology, we have also forayed into Collaborative Conferencing & professional Displays, Security & Surveillance Solutions & Healthcare & Wellness range of solutions. We have the widest and the most comprehensive product/solution basket for the entire range of our verticals.
We strongly believe that technology has the power to transform education and we hope to create a digitally enabled& easily accessible education environment across the country with a range of technologically advanced, meaningful yet cost-effective solutions. The journey has been full of learning and challenges at the same time wherein we have learned through the challenges and evolved ourselves as one of the leading technology solution providers of the EdTech industry.
Digital solutions: advancing learning requirements
We believe education should be a mix of academic & practical learning methodologies. Only academic learning can develop the information but what matters is the implication & utility on the practical grounds. The need to redesign education and sync it up with digital transformation has emerged at the forefront of the education industry.
From the career perspective, academic education should be empowered with the right skills & practical knowledge to grow and succeed in the professional world.
Education should encourage the curiosity, engagement & collaboration among the students & it should empower the teachers to equip the learners with best of the learning pedagogies. We have been developing such technology solutions which on one hand are tailor made to suit the advanced learning methodologies also, on the other hand, create an accessible, engaging & highly user friendly education scenario. The implementation of technology in the classroom also offers a personalized approach to learning based on their individual skills & abilities.
Revolutionising India's education system
With the development of technology, there is an even greater need for it to be exploited in India's educational systems.Children from India's public school educational systems will be prepared for a world outside the four walls of their free and obligatory education as a result of the digital revolution in public education. It will assist them in progressively recovering from their learning lags and instill a sense of confidence that will allow them to dream beyond their current reality. It will also help the teachers in easing out their heavy load of preparation & assessment work. They can remediate instead of spending time in instructions& paperwork. By going digital, they can also upskill themselves to tackle the current dynamic learning scenario. Digital classroom solutions also provide access to unlimited knowledge resources to teachers & students both which allows them to explore out of the limited option of books & notes.
Bridging gap between technology and government schools
Globus Infocom is bridging the gap between technology and government schools by making quality education accessible even in the remotest part of India. Our cost effective, highly user-friendly solutions address beautifully the needs of rural education scenario providing the teachers ample training, counseling to remove the technology usage barrier for their minds. For learners our solution consists of interactive tools & resources including engaging academic content which not only generates student's interest in attending classes but also creates a sustainable yet effective learning ecosystem. Our Virtual classroom solution has connected learners from the remotest part of India with the best of the education par geographical barriers.
Apart from the academic learning content, we also focus on developing their language skills which play a major role in bringing them into mainstream education & prepare them for better career opportunities. We offer Language content in three languages – English, Hindi, and Sanskrit to enable enhancement in communication and help develop language as a skill. So far, we have proudly implemented our digital solutions in no. of prestigious Government schools like under the Department of School Education, Govt. of Haryana, the Government of Gujrat, the Government of Goa, Kendriya Vidyalaya Schools pan India, Kashi Vidyapeeth, Varanasi and many more…
Empowering teachers in integrating technology
Initially, many schools specifically in rural India had a difficult time in accepting technology as part of their regular pedagogy. Teachers were not comfortable enough given the complex nature of technology. But we have started providing training &counseling sessions to the teachers to make them comfortable with the technology in classrooms & empower them enough to optimally utilize the power of technology in order to bring the desired change in the learning ecosystem.
Teachers are getting trained to enhance the key skill sets, such as communication, creative & critical thinking, and problem solving, which are enhanced through advanced technical tools and resources. The non-traditional ways of teaching allow teachers to teach via interesting & engaging methods which opens a world of opportunities for learners to gain experience practically. The ease of creating effective content, evaluating students & generating reports eases out teachers to focus more on learners' need for attention. Our in-house training department deeply focuses on providing comprehensive training to the teachers which help them in using digital solutions with great ease and confidence. We focus on instilling the impact technology implementation can make and how easy it is to embrace it once you are open to the changes. This has helped us tremendously in changing the age-old mind set & limitations they had about technology & digital changes in pedagogy. Today, we have come a long way & we are proud to see teachers being the torchbearer of the digital revolution.
Though we have come a long way from where we started, we still have a long way to go. From implementing technology in the classroom to making quality education accessible for one and all, we are moving step by step. Today, proudly we can state that our solutions are creating a bridge for learners who are not able to access quality education and enabling them to stand up to their abilities. In the future also, looking at the post-pandemic scenario, we will be introducing more solutions in our kitty creating a safe yet quality learning environment. We look forward to bringing in more solutions that could drive innovation & open doors of opportunities for learners.
Throughout this journey, we are focused on creating a learning environment that could bridge the digital divide spread across the rural areas of the country. We have not only broadened our range of offerings but also widened our family with 260 team members that work together tirelessly to take this company to even greater heights. With a few customers in the beginning, we have now amassed 30,000+ customers from educational establishments, Government organizations, Training centres & many others due to the exceptional services and customer experience we offer.