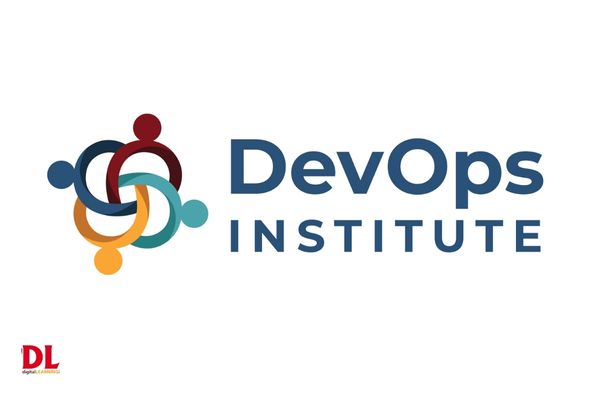 A global learning community, DevOps Institute has recently unveiled, a subscription-based online educational destination for IT professionals called SKILup IT Learning. It is a self-directed learning platform focused entirely on DevOps and Digital Transformation.
With the goal of empowering people who power IT, DevOps Institute offers IT professionals the resources, guidance, experts, and encouragement to learn so that they may advance their careers and upskill for enterprise transformation.
The education platform follows a three-tier system which includes SKILup IT Learning – paid subscription-based learning, SKILup IT Learning+ – upgraded paid subscription-based learning including a growing portfolio of relevant certification preparation video training courses, and Community Member – limited access as part of DevOps Institute's free community membership.
Moreover, the skill development and learning platform offer its subscribers a wide range of content, practical education, and knowledge that they claim is not readily available on other learning platforms. Besides, the top-level subscription also provides certification preparation training for DevOps Institute and other certification programs.

Furthermore, subscribers to SKILup IT Learning will have access to broad and trending 'essential' knowledge, and insight into enhancing culture, human skills, and leadership that every practitioner at all levels needs.
Additionally, a subscription to the platform empowers DevOps Humans, further advancing organisations as they navigate the quick pace of enterprise transformation. Subscribers may easily distill and explore education and training around the latest DevOps skills and topics, according to the learning company.
In addition to two levels of paid subscriptions and limited free access for DevOps Institute community members, SKILup IT Learning is accessible to everyone through DevOps Institute.
The subscribers also have access to a growing catalog of cutting-edge educational content and training focused on relevant technical, process, and human aspects related to DevOps.
The IT Learning subscription provides a well-rounded learning platform built on multiple series including trending classes on essential DevOps-related topics, human aspects, books clubs, and author training on their books.
SKILup IT Learning emphasises exclusively on the people, process, and automation skills needed for digital transformation, thus providing SKILup Discussions, an interactive chat platform with topic-specific channels to discuss, share, ask questions, and network with others subscribers, industry thought leaders, and community members.
Further, there will be 'day in the life' videos, on-demand presentations, and access to DevOps Institute's SKILbooks. A subscription to SKILup IT Learning also helps certified individuals earn credits toward the DevOps Institute Continuing Education Program.
Sharing his views, Jayne Groll, CEO at DevOps Institute said, "SKILup IT Learning is the IT professional's one-stop destination for continuous learning on topics relevant to DevOps and Digital Transformation."
"The 2022 Upskilling IT Report findings clearly prove that upskilling IT resources and skills shortages are a major issue for organizations and individuals alike. SKILup IT Learning offers a unique solution to this huge challenge by making practical education from recognized thought leaders," he added.
DevOps Institute seeks to aid in developing both professional and personal expertise. Focused exclusively on all things DevOps and digital transformation, it offers IT professionals, at all levels deep practical knowledge, a welcoming network of industry leaders, respected certification programs, and insider events.

br>