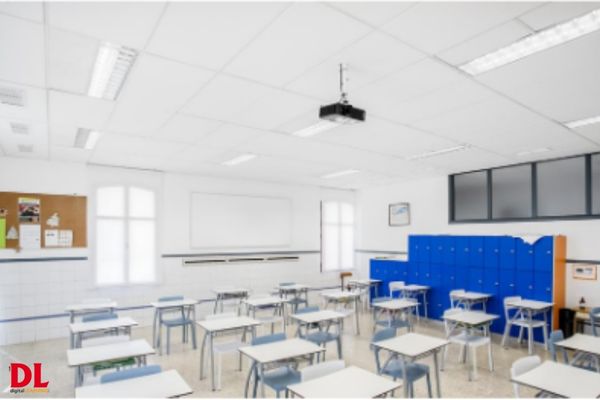 Noise affects us in ways that we truly do not understand. Studies have shown that noise can lead to stress, thereby hampering overall productivity. Constant exposure to high sounds can also affect our hearing to an extent.
Especially when we talk about Education Institutions, it becomes even more relevant as noise affects teachers in multiple ways, viz. increased voice-related issues, fatigue & increase in stress levels. While it also affects the students and their ability to concentrate in class.
But the good news is that this problem of noise can be dealt with. Good acoustic infrastructure can help in absorbing the unwanted reflected sounds in the room, which can result in good speaker comfort & a much calmer environment.
We, at Ecophon, have High NRC ceiling & wall systems that can enhance the overall acoustic environment in a room. There are many educational institutions in India that we've worked with & helped them in improving their acoustic environment, for various rooms such as classrooms, seminar halls, canteens, auditoriums, libraries, etc.
Compilation of the 'before & after acoustic treatment' in some of our projects in India. Please find below a video link of the same:
For more information, please visit- www.ecophon.in