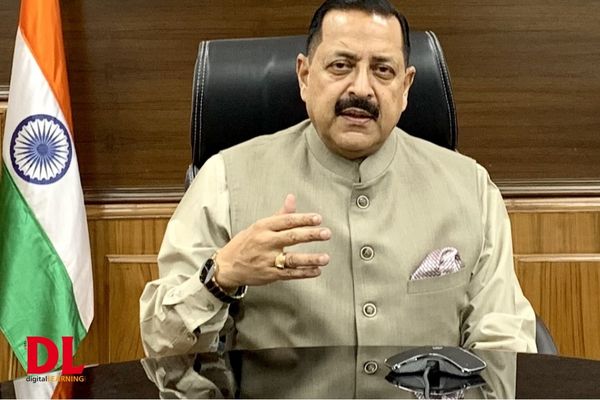 The National Education Policy is aimed at delinking degrees from education and livelihood opportunities said Union State Minister of Science & Technology Jitendra Singh on Thursday.
The policy also supplements start-up ecosystem with the promise to open new career and entrepreneurship opportunities for youngsters in India. Singh, the Minister of State for Personnel, said the NEP-2020 introduced by Prime Minister Narendra Modi will reorient India's education policy as per global benchmarks, he said addressing students and the youth at Krishna Mahavidyalaya at Thakurdwar.
He said linking degrees with education has taken a heavy toll on our education system and society as well and one of the fallouts has been an increasing number of educated unemployed. Describing it as the biggest path-breaking reform in India since independence, the minister said the new policy is not only progressive and visionary but is also in keeping with the emerging needs and requirements of 21st-century India.
He further mentioned that it gives due priority to the inherent talent, knowledge, skill and aptitude of the students, rather than focusing only on degrees. NEP-2020 is having provision of multiple entry/exit options, thus providing academic flexibility to the students.
The students need to imbibe multiple skills to be successful in life as there are ample examples to show that those equipped with the latest skills are doing wonders in the world today, referring to Skill India Mission, Dr Jitendra Singh said.