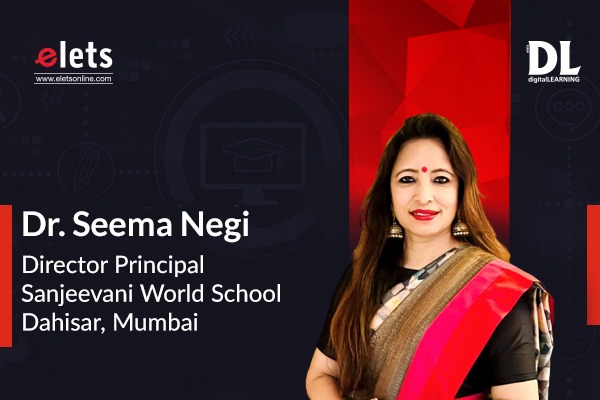 In a world where life is busy, complex, and filled with stress, empathy is the glue that holds relationships together. "Empathy is like giving someone a psychological hug." It is about finding a way to connect and to be able to say, "I want to understand how this feels to you and let you know that you're not alone." Being empathetic requires us to have perception– we must put ourselves in others' shoes, which can be difficult when their experiences are foreign to us.
School communities strive to build empathy in their school setting. The school adopts existing research and strategies to promote empathic learning to students and parents. To actualise the idea, we at Sanjeevani World School adopted ''Be a Teacher". Parents were invited to step into a teacher's sneaker first, wherein they imparted effective lessons, conducted hands-on activities, managed the class, assessed and evaluated them. The idea behind organising the session was to commiserate with teachers, understand their roles and responsibility, detect their emotions and their perspective. Parents developed a new found appreciation for the energy it takes to work with high-spirited age groups. It created a better understanding for parents of how their children actually experience school. Roles and responsibilities, challenges, diverse techniques and personalities of each teacher was taken into consideration.
On Parents' day, the school invited parents to participate in "Be a Student" session. Parents took part in various activities as students and stepped into their shoes. The parents re-lived their good childhood days and embraced the inner child with self compassion. The school felt exhilarated to see their faces light up to childlike joy.
A teacher is no longer the "Sage of the stage – a controller of pace, sequence and content" but a co-constructor, co-created and a co-contributor in an automated world. Educators also agree that personalised education yields better learning outcomes, and technology has accelerated this process. Innovation in education is not a question of technology acquisition but rather leveraging technology to drive student objectives and outcomes.
Dr. Seema Negi, Director Principal, Sanjeevani World School, Dahisar, Mumbai.