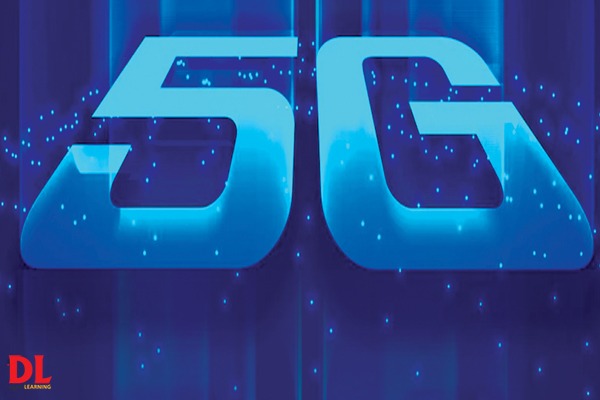 The landscape of skilling is updating its war field and heading towards upskilling and reskilling. The first step of skilling happens at schools and colleges, so education has to be the foundation to achieve future ready skill sets. Also, technology is the key player in the swift transformation that is happening in every segment, be it education, healthcare, banking, logistics and more. While the world is echoing with technologies like Artificial Intelligence, Machine Learning, Extended Learning, and more, India is currently fencing over the newly launched 5G.
The 5th generation of wireless connectivity will bring an entire world of opportunity with it. The education sector which has never imagined being on board for technology, is now the biggest market for driving technology. Experts are saying the fortuity of 5G will transform the brick-and-mortar schools into a completely digital space of education. Remote, online or digital education that spurred hugely during covid was managed well with 4G but with 5G, we can now enhance the last mile connectivity too.

Digitisation has omnipresence in all sectors and 5G is the uptick that will incline it toward the upside curve. Every sector is digitally driven by the emergence of technology and its now out of the question to imagine an industry without tech. Also, there was a huge hike in the number of mobile users even in tier II or III cities in the last decade, the connectivity has already shown wonders in the covid times, 5G will add up to the final flourishing of digitsiation.
Understanding 5G – A tech perspective

The first generation of mobile networks was brought into the picture in the 1980s; after that there was no looking back. 5G, the fifth generation of mobile networks, is unified, with a more capable air interface. It has been curated with an extended capacity to bring next-generation user experiences. It will also empower new deployment models and deliver new services. The major focus is that with high speeds, superior reliability and negligible latency, 5G will expand the mobile ecosystem into new realms.
5G is not only about faster speeds, it is designed to enhance mission-critical communication and for connecting the massive infrastructure of the Internet of Things (IoT). It will enable an entire ecosystem of the advanced tech world. Consumers will be able to download up to 20 Gigabits-per second (Gbps) peak data rates and 100+ Megabits-per second (Mbps) average data rates. It will blur the teething issues in connectivity, and networking and will bring a new wave of global connectivity.
A push toward digital literacy
Some of the big telecom giants are striding fast for development. In the same regard, Reliance Jio has rolled out 5G across 33 districts across Gujarat, making it the first state in the country to have 5G service across all district headquarters. The first initiative which is launched as a joint effort by Reliance Foundation and Jio, will build 100 schools in Gujarat fully digital. The true 5G powered initiative was named "Education For All".
5G will prove revolutionary and evolutionary for industries. Edtechs are hoping for the best after the 5G rollout. The entire concept of edtech companies runs on interactive and more tech enabled education, and 5G is all about that. 5G will also enhance empiricism-driven learning, it is high time to move ahead of the 'old bottle, new wine' and create a new paradigm of own with the rollout of 5G. With the extended connectivity that 5G will provide, students that are staying in remote places will also be able to connect globally and learn.
Education enthusiasts are even thinking of setting up virtual labs or virtual classes to move from the traditional method of 'Chalk & talk'. Students can learn geography, about the terrains and topography by virtually visiting the places and also will be able to witness the real-time wars through virtual reality and beat the hardship of memorising dates of history. 5G is an upliftment that can change the very foundation of the development of any nation, i.e education.
Industry speaks
The next-gen of connectivity will bring a new supplement to the education sector and educationists are upholding a lot of thoughts on the topic. According to Professor Rajesh Khanna, president, NIIT University, "5G technology will have a transformational change, at least in how some of us learn. This could be because of its high speed, low latency or command in execution, capability to connect with multiple users and devices simultaneously, and in-built security in how it operates."
Education Minister of India, Dharmendra Pradhan himself stated, "Education will be one among the major beneficiary sectors of this 5G rollout. Because, now, we are envisioning a digital university. We are going for virtual labs. We are going for virtual teachers. In all areas, if we develop quality content and presentable content, how do we send them to the nook and corner of the country? 5G will be the major vehicle to reach out to the unreachable." Given that, the adoption of 5G networks in the delivery of education has the potential to address connectivity concerns and simplify classroom operations while enhancing the efficacy of the educational process, said Ajit Chauhan, Chairman, Amity University Online.
"Students can learn through various forms of digital and online content, such as videos, digital resources, online classrooms and online learning management systems, YouTube, and various unique tools like Flipgrid, Infographics, and Storyboards," said Chauhan.
Washing the digital divide with 5G connection
When working from home and attending online classes became part of new normal of schooling and working culture, we somehow were dependent on internet connections even more. According to a survey, the demand for internet connections nearly spiked to 50 per cent during the first quarter of the pandemic. Despite India being the second-largest in using the internet, there are areas that merely get connectivity of any network.
With the roll-out of 5G, even the places with the least connectivity are hoping for better infrastructure. With 5G comes Fixed Wireless Access (FWA), a new service that will help bridge the Digital Divide. FWA is a cost-effective method of delivering high-speed internet to areas with limited fixed (wireline) broadband infrastructure. FWA works like any other home internet service, but instead of connecting through a cable, it does so through a wireless network using a router.
5G services are very limited and in its initial phase. Though the government is working fast towards digitisation and encouraging the populace to adopt the same. But there are some basic issues that need more focus to mitigate the digital divide. In order to bridge the digital divide in a larger way, the government of India, collaborated with the Pune-based Centre for Advanced Computing (C–DAC), with an objective to bring about 1 million digital books to the doorsteps of common citizens. This will promote literacy by providing an Internet enabled digital library.
Are we ready?
5G is expected to deliver as a catalyst in building India, a $5 Trillion economy by 2024-25. The question is, are we ready yet? According to experts, 5G will build $150 billion for the nation between 2024-40. It will cumulatively deliver a $1 Trillion economy to the nation by 2035. If we go by numbers, we are quite outperforming and will make the biggest market for 5G in the coming years.
Looking at the few pitfalls, we have to keep India's diverse geographical domains as one of the major challenges. Some of parts of the nation are still fighting to quench 2G data on their phones, so building 5th generation on the land where people are still tangled in the previous generations will be quite tedious. Moreover, the hunger for connectivity, innovation and technology implementation can be very much seen. The 5G and future generations of mobile networking technologies are pushing the Shannon Capacity theorem to the limits, unleashing a constant hunger for more bandwidth and access to data.
Another hurdle that will be considered in a country like ours, is affordability. The survey of 233 countries found that average price of one giga byte data in India is $0.17 (around Rs. 13.5) which makes India the fifth-lowest in terms of internet data rates in the world but some of the sections still need a better price.
The capacity to build such a massive infrastructure will need a zillion efforts, but once made , 5G will serve an entire new ecosystem that will be highly efficient and tech-driven.