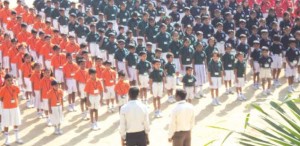 Chairman: Rame Gowda
Rame Gowda is the Chairman and Founder of River Valley School, which has been in operation since the year 1988. The institute caters to students in lower, higher primary and high school segments. The institute also serves as an integrated rehabilitation centre and a training centre for Anganawadi workers.
Enriching education by digital means
Ever since we started using digital teaching tools, we have realised that such technologies have the effect of further enriching the education that we have been imparting through traditional classrooms. The one way lecturing method of education is not as effective as the interactive and participatory sessions, which get fostered by digital means. An interactive whiteboard can enable a teacher to It is a very effective instructional strategy which enhances flexible learning and visual thinking for students.
>