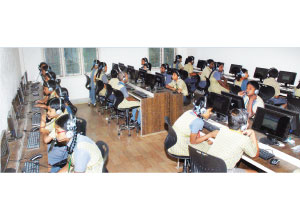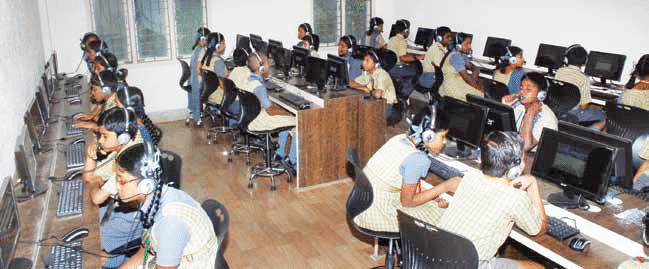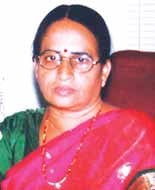 Principal: K B Savitri
Currently serving as the principal, K B Savitri is also the school's founder. She is Masters in Literature from Andhra University and has worked in education for last 40 years. For the first ten years of her  career she served as a teacher. Since 1981, when Kennedy High School was founded, she has served as the principal. Her life has been totally devoted to education, and she is very  passionate about facilitating best educational practices through a combination of traditional and modern methods.
Modern digital technologies

We are of the opinion that the modern digital technologies are uniquely capable of furthering the aim of education. Interactive digital learning is a must in today's classrooms, as it facilitates the participation of students. Modern technologies lead to livelyassessments, which in turn enable the entire process of education to become centred on the child.
Digital technologies already deployed:
a. Green computing labs built on NComputing technology
b. Interactive Whiteboards and digital slates
c. Visualizers in science labs and seminar halls
d. Electronic Voting Systems in the quiz halls
e. Digital content from Next Education and Edurite
f.  Virtual lab software for English, science and maths
g. Solutions from School Serv
In our institution students from Class III to IX get access to computers. Generally there is one computer for every ten students. NComputing  technology has helped us reduce this mismatch between students and  computers. So during English Language Lab, every student gets access to his or her own personal device.
We occasionally source premium educational content from Cloud Space and World Wide Web for teaching our students.
Vision Statement
"Our school aims to impart the kind of training that can enable students to develop into pre-eminent citizens who "Think Indian & Act Global".

br>