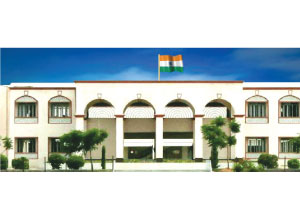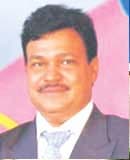 Principal: Maruthi Ram Prasad
A techno-savvy proactive academician holding master's degree in life-sciences and education, Maruthi Ram Prasad has 25 years of teaching experience. He has played a seminal role in conducting several educational events and sports meets at the regional and national levels. He  has also been instrumental in designing and developing excellent academic systems like Mentor-Mentee system, Vocabulary  Corridor, Language Learning Labs, Weekend Academic Programmes (WAPs) and much else.
Meaningful use of digital tools
The modern digital teaching tools play an immensely meaningful role in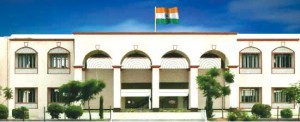 enhancing the reach and efficacy of education. Larger number of students in far flung areas can gain access to quality

Technologies already deployed in the institute:

a. Computer science labs
b. Promethean white board teaching system
c. LCD projection system
d. School Automation System (Edulive), English Language
Lab
e. On line teaching system from IIT Foundation
education through digital methodologies. Teachers find it easy to disseminate their courseware through digital mediums. The courseware contrived from video and audio materials, along with text, makes it much easier for students to gain understanding of the subject. From my personal experience, I can say that digital teaching tools have a great potential for integrating academic initiatives and bringing best possible results in the students. Currently the ratio of students to computers stands at a healthy 2:1. Educational material available on the web and the cloud space is occasionally used by the institute.
Vision For Future
We at Ramadevi Public School are inspired by the desire of integrating our system of education with latest technology, so that our students can enjoy maximum advantage.