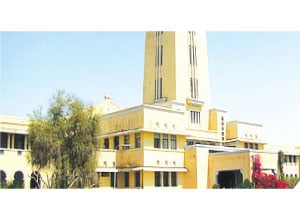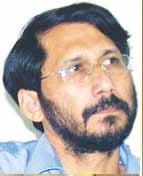 Director: Prof G Raghurama
A PhD in Physics from Indian Institute of Science, Bangalore, Prof G Raghurama joined BITS as a faculty member in 1987. He has been the Deputy Director (Academic) in the Institute since January 2007. He has held several senior positions in the Institute, including Dean of Admissions and Placement
and Dean of Faculty Division II. He was the leader of the team, which implemented the online test BITSAT, a benchmark for computer based admission tests in India. Having published over 40 research papers in international and national journals and conferences, He is also the Convener of the Task Force, which prepared the Vision 2020 strategic plan for the Institute and he now plays an important role in its implementation.

Our view in using digital teaching tools is to create blended approach, which uses the best ideas from both technology and tradition. So we prefer to have in place a mixture of online training and traditional classroom sessions, which will impart the best possible education to our students. At present we use Digital Libraries from 24x7Learning extensively. Our online Library contains several interesting courses in Business, IT and Engineering domains. We have always seen technology as a force that can play an important role in enhancing the scope of education. Due to the ever changing nature of technology, we plan to explore new avenues where technology can play a role not only to impart quality education to our students but also nurture independent learners. We have a huge repository 20,000 plus books in our Digital Library. These books are available both in the World Wide Web and also cloud space, thus enabling students to access them anytime, anywhere. The ratio of students to computers in the institute is one is to one,
Vision Statement
Our commitment to transparency and stress on equal opportunity has been a key contributing factor behind our emergence as an institute of national repute. Our rigorous intake process rewards only merit and ensures that only truly motivated students join us.