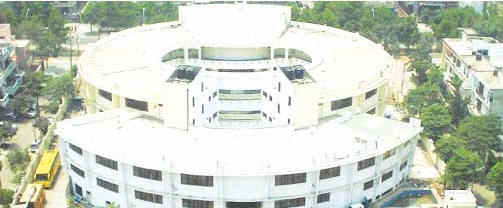 Principal: Rita Kaul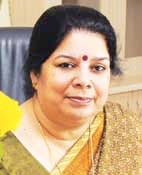 Born in 1956, Rita K  1987 asaul started her career in project head of Spastic Society of India. The first school that she helped found was built on the pattern of Shanti Niketan in Jammu and Kashmir under the name "The Saplings". She has served as the Principal of Heritage School, before   becoming the Founder Principal of The Millennium School, Noida. Her endeavours in the educational space have won her umerous prestigious awards. She is the proud recipient of Shiksha Shiromani Puraskar by international study circle. She has also received the Spardhashree award by All India Unique sports and cultural organisation.

Digital teaching environment
We strongly believe that a digital teaching environment is a necessity for fostering better educational practices. The school  uses a one-to-one computing environment. Our platform enables highly differentiated system of instruction, and supports collaborative learning and interdisciplinary techniques. We are making use of multimedia presentations, small group projects, and individualised practice and assessment systems. The teacher is fully in control of the student's activities by making assignments, mentoring individuals, leading discussions, and providing feedback. The Smart Class Digital mediums like "Smart Class" are proving to be a great learning tool for our students. The digital systems help us in developing deep foundation of factual knowledge and procedural skills. We are also able to develop conceptual frameworks. The chalk and talk method of teaching, has now been completely replaced by Mimio tool and interactive board in all the classrooms. Our digital systems are being supported by Educomp's R&D division. In future we are planning to upgrade our interactive whiteboards with touchscreen enabled boards. There is a whole range of highly researched and children centric system that we will incorporate in times to come.
Vision Statement
We aim to nurture the inherent potential of every child through the innovative Millennium Learning System. We are committed to creating lifelong learners who will be the leaders of tomorrow.