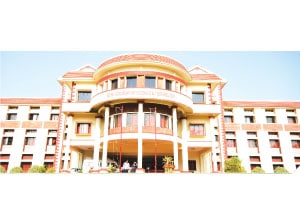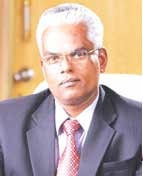 Principal: Dr. S.P. Subramanian
Dr. S.P. Subramanian (ME, Ph.D, FIE, MISTE) Principal, Vidya Academy of Science and Technology, graduated in Mechanical Engineering from Regional Engineering College, Calicut University in the year 1984. He did his masters in Thermal Science from the College of Engineering, Guindy, Anna University, Chennai, and completed Doctoral Degree from the same institute in the field of Energy Technologies. He is a fellow of the Institution of Engineers (India) and is a life member of Indian Society for Technical Education. Dr Subramanian has wide experience in the field of teaching, research and academic administration. He has worked in colleges under Anna University under various categories and is currently working in Vidya Academy as Principal since June 2008.
Digital teaching tools have the effect of enhancing the scope of learning. These tools enable teachers to move away decisively from the narrow confines of traditional methodologies in teaching and expose their students to a broader system of knowledge. Instead of just lecturing to the students in classrooms, the teachers become facilitators. Through digital tools they can bring knowledge from all parts of the world to their students. Information becomes easily available, and students can access advanced educational resources through a click of the mouse.
Technologies deployed
Currently the institute has deployed DSPACE, MOODLE and NPTEL video tutorial. We are also having Digital Language Lab, and technologies for NMEICT. Some of the new digital teaching tools that the institute plans to deploy in future include Edusat Programs, Smart classrooms, and ERP solutions. Currently we are having one computer for every three students in the institute. Occasionally we use material available on the World Wide Web and the Cloud Space for furthering the goals of education. Lot of excellent material has now become available for free on the web.
Vi sion Statement
At the Vidya Academy we are motivated by the desire of bringing all round progress through quality education.


br>