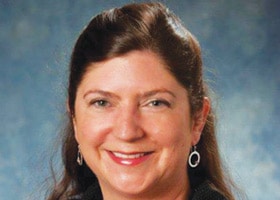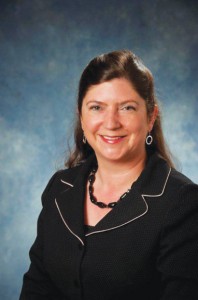 Fiona Collins, Managing Director, Pearson VUE India, in conversation with Pragya Gupta describes the role that Pearson is playing in Computer Based Testing market in India. Excerpts:
Can you throw some light on the Computer Based Testing (CBT) market in India?

The CBT market in India is quite large. Many universities and organizations are planning to move towards CBT. They need to come up with the appropriate strategy for making that happen. A large group is already into CBT. MCI, DGCA, CBSE and many other players are planning a move towards CBT.
Tell us about the challenges that you are facing.

There are challenges and opportunities in equal measure. We lack the infrastructure to cater to India's huge population. In their move to CBT, many organisations are taking one step at a time.
What are the budget related challenges?
If you look at CBT, it might seem more expensive than paper and pencil initially. But in the long run the system pays for itself through improved security. A more flexible system can be evolved through CBT allowing for longer testing windows, more locations and candidate convenience.
How do you convince those people to adopt CBT?
There are number of ways by which people can be convinced to adopt CBT.  The high profile programmes that are already in the market can be showcased and promoted. For instance, there is GMAT, which is quite popular in India. We can also look at the NMIMS. They have embraced CBT and introduced many innovations into admissions testing, such as allowing people to come back and retake the test, if they want to.
Up, close & personal

Birth




March 1971

Education




BA in International Marketing and Languages, Dublin, Ireland

Hobbies




Cooking, exploring my surroundings and literature

Passion




People, and educating people

Success mantra




Focus on the good and fair around you at all times, and develop it

Vision




Take all the learning from global CBT programs in the last 17 years and adapt them for the Indian context, so that we establish of best of breed computer-enabled testing.
What is Pearson's strategy in this context?
We have multiple strategies at play in India. Basically we develop our strategies after meeting with the university and taking account of their needs. Thanks to leadership at government level, the number of admissions tests are consolidating, which will hopefully mean less pressure on pupils and parents alike. On the corporate side, we have to talk to the potential customers who value the type of services we offer. So we have national reach through more than 300 test centres. We use the latest technology in maintaining security, and in test design, test measurement and credential management. We have a process of tracking somebody from the moment he leaves the school throughout his/her professional development.
Please share the names of the players who are going to adopt CBT?
CBT takes time to plan. It is not something you can do overnight. It has a complex set of components that need to come together; it needs a lot of communication with the stakeholders. However, on the whole I will say that the response is extremely positive. Hopefully we will see a rapid rise in the number of entities going in for CBT.
What is your market size in India?
It is a hard question to answer because market size can be calculated in many different ways. If you calculate market size on the basis of the students that you are servicing, then we have a huge market size. If you count admission tests alone, then tens of a millions of students are taking tests each year. If you count all the private universities, and the tests they do internally, then we are looking at figures running into hundreds of millions. If you start thinking about the banking sector recruitment, the figure once again is enormous.
What is Pearson's focus area?
We have a diversified focus. We are very keen to help in the admission process. We intend to improve the quality through a system of better security and identity management, and help universities deliver tests over extended periods of time to give students mor So that's one area focus. The other areas of the focus will be the corporate world. We think that some of the programmes could start having a global scale. As companies outgrow in India, they will start thinking about developing test centres around the world.
Please give us your view on how the market is maturing, and Pearson's vision for the same.
The most mature market in the world is the US. India is also not far behind USA. About 10 years ago, vast majority of programmes in US were paper and pencil based. The only organisation that used CBT were those from the IT sector. All the other major admission tests were paper and pencil. In India, we face challenges due to the sheer size of the country; a vast number of people need to be tested. Some infrastructure related challenges also need to be overcome. Despite that, CBT allows us to bring innovation, convenience and improved security to the testing process.
Please elaborate on the role that biometric has to play in examination.
A photograph is not a biometric, because it is not uniquely identifiable. A fingerprint is a biometric. It is completely unique and it is built in the person's body and you cannot change it, except for chopping your hand, or chopping your finger. A digital signature is not a biometric. At Pearson VUE, we use the image of veins in the palm of your hand for biometric identification purposes. However, you have to take into account all kinds of legal and security issues while using biometrics. Most administrations have no objection to photographs or signature being taken, but biometrics raise privacy related concerns. The use of biometric is important in the test centres particularly, because we need to process such large numbers of people, many of whom might be sharing the same name. We still don't have a singular identity card system and the identity cards issued by different states look somewhat different. It is only through biometric tools that we can securely manage the identity of students being tested.
How do you see CBT markets by 2015?
In our view, by 2015 more than 50 percent of the admission tests in the country will be computer based. We are already witnessing a significant move towards event based testing rather than single day sitting. By 2015, most organisations will have to seriously think about finding ways of balancing their candidate's convenience with the necessary security measures.