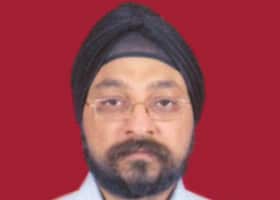 About the Company:
ACTUniv is an education and training enterprise with a core focus on technology, creating innovative pedagogies, developing tools, training and learning resource on several skills for the academia and public. "Making technology work effectively in skill development has always been ACTUniv's sweet spot," says Jasvinder Singh, CEO of ACTUniv. "We are passionate of technology and skill training, bringing us industry recognitions, national and international, and acknowledgement by several organizations including some state Governments."
Singh founded M/s Academy for Computer Training in 1989 with the vision to provide quality Computer Education, with a non-conventional approach to skill development that struck the right chord in students, executives and corporate organisations. The Company has grown to be a knowledge resource enterprise known as the ACTUniv Group. Under his able leadership ACTUniv enjoyed the top position in Gujarat as a technology training provider, content developer and consultant.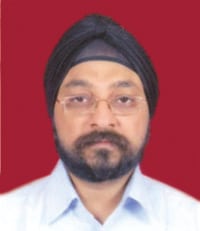 ACTUniv was instrumental in bringing a change to the K-12 segment by introducing technology in the classroom. Digital English Language Lab was his next pursuit. The belief that technology can be effectively used to develop skills is evident with Words Worth products based on the ALTE/ CEFR framework. The products have found seamless integration with school, college and university curriculum besides vocational and higher learning organisations. Words Worth has a large number of implementation in schools across India besides colleges and institutions for higher learning as well as mass training projects. Words Worth is all set to reach every home with its Virtual language lab.

Digital Labs deployed in institutes
Words Worth English Language Labs uses the blended learning methodology with Digital content for the Teacher as well as the student. This is accompanied with extensive support material including trainer manuals, flash cards and courseware besides on-site Training of the trainer.
Top selling Digital Lab Product
Words Worth Junior for schools and Words Worth Senior for colleges have been popular since their release. Over 1500 institutions across India are using the software. The English Language Lab features digital content using the best of technology elements.
Words Worth's bouquet of next generation learning products includes The English Studio, Groots and Words Worth Virtual. The products are designed for multiuser environment with integrated collaborative functions. Besides the learning elements, the products provide supervisory control and reporting, and the subsequent advisory functions make the products unique. Assessment is an added feature for self evaluation.
The products support platforms including Windows and Linux – thick and thin environments, Android and the iOS mobile platform. Proactive online support is made available to all installations.
Digital English Language Lab software includes Trainer content, Student exercises, Assessment tools, exercise maker, task manager, training material, etc.
Price of top selling product
The price of the respective products are based on client requirements.
Labs Deployed
a.    English Language  Labs deployed in more that 1500 schools
b.    More than 300 Higher Education institute have English Language Labs
c.    More than 600 Vocational Education Institutes have English Language Labs
Market size of the Digital Labs business in India
The market size is huge and even the tip of the iceberg is unexplored.
Are digital Labs cheaper than the traditional teaching tools?
Yes! in the long run it is the total cost of ownership that matters, flexibility and scalability are important factors.
What is the future of digital education?
Technology will pave the way for replacing the print media and uniform learning across levels. This is a paradigm shift from conventional teaching and learning methods.
Vision statement for future
We are the future!
Contact:
ACTUniv (Academy for Computer Training (Guj.) Pvt. Ltd.
Mr. Jasvinder Singh
Founder & CEO of ACTUniv Group
2nd floor, Silicon towers, Near Law garden, Navrangpura, Ahmedabad – 380009, Gujarat, India
Email: jasvinders@actuniv.com
Tel: +91.79.26468536, 26468538
Fax: +91.79.25464495
Web: www.wordsworthelt.com

br>